High-speed test train derails in France, killing 7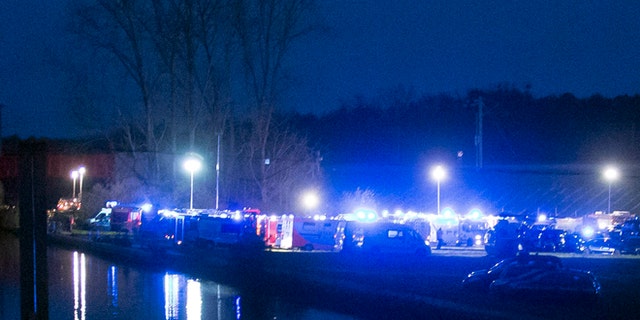 A high-speed train undergoing a test run derailed in northeast France, killing at least seven people and gravely injuring 11 others, officials said.
The train burst into flames, split apart and plunged into the Marne au Rhin canal.
Spokeswoman Viviane Chevallier of the Bas-Rhin region said there were no immediate indications that Saturday's crash had anything to do with deadly terrorist attacks in Paris a day earlier.
She said authorities believe the TGV high-speed train carrying 49 people was going too fast, and skipped off the tracks in the town of Eckwerscheim near the German border.
Five helicopters were deployed to evacuate the injured to hospital in the nearby city of Strasbourg. Two government ministers were on way to the site.