High school teacher in Mexico beaten up by jealous wife in room full of students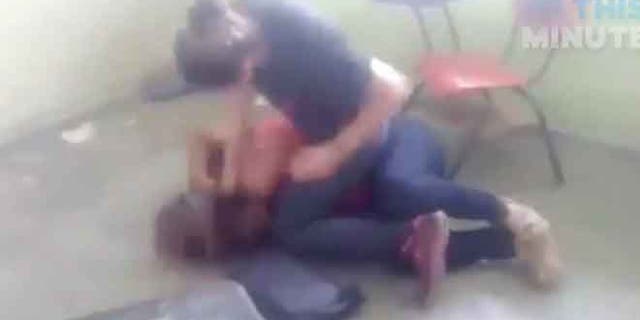 NEWYou can now listen to Fox News articles!
A woman in southern Mexico barged in on a high school classroom and beat the teacher to the ground after she found out the teacher was having an affair with her husband.
Students and staff alike stood by and watched the attack, and one person even thought to record it — but no one stepped in to help the teacher.
The woman was not stopped, but stormed off when she had had her fill.
For more news go to myfoxla.com.
Like us on Facebook
Follow us on Twitter & Instagram