High-End Retail Store Saleswoman Sues Over Alleged Racial Slurs Like 'Burrito Face'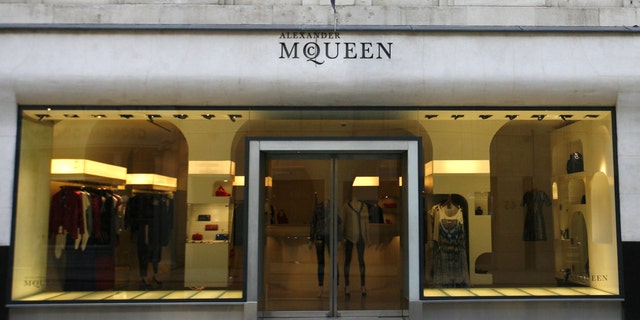 Maybe it isn't just pro football that's rife with bullying.
The retail empire of the deceased English designer Alexander McQueen was hit with its second lawsuit in New York City in the last four months charging bias and seeking damages.
Former saleswoman Moselle Blanco says in her suit, filed Nov. 6, that her supervisor, Max Cantey, subjected her to "a persistent barrage of offensive comments" based on her Hispanic background that impeded "her ability to close" sales with clients.
According to the New York Daily News, among the racial slurs Cantey is alleged to have employed are "burrito face" and "Goya Princess." She also claims that he told her not to touch the furs because she had "greasy hands like a Mexican."
When she brought the matter to the attention of other managers, Blanco said, they "made light" of her complaints.
Blanco was fired in September 2012 because she failed to retrieve a dress that had been loaned to Jessica Seinfeld. According to the New York Post, the court papers allege that two other employees who complained about racial discrimination were also fired.
A company representative commented shortly after the lawsuit was filed: "Alexander McQueen is committed to equality in the workplace, and we are proud of our diverse employee base. We take any allegations of this nature seriously and will always investigate them thoroughly, but we will not comment on individual cases."
In July, an African-American security guard named Othman Ibela filed a discrimination suit against the company, saying that he had been taunted by managers with comments about his African ancestry so strongly that he contemplated suicide.
Follow us on twitter.com/foxnewslatino
Like us at facebook.com/foxnewslatino