Hezbollah meets EU envoy, slams blacklisting 'insult'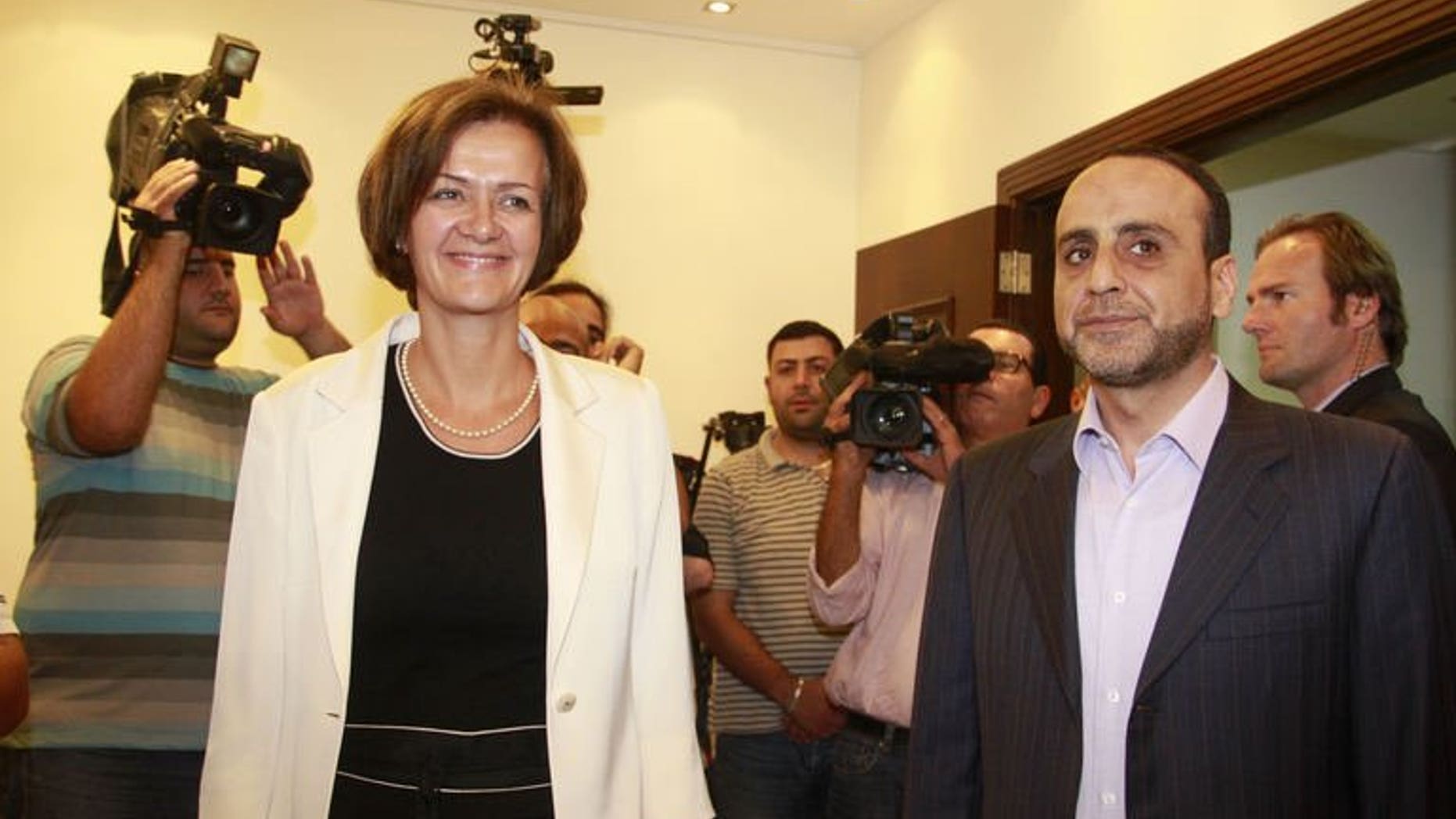 BEIRUT (AFP) – Hezbollah lashed out Thursday against the European Union after meeting the EU ambassador to Lebanon, describing as an "insult" the group's decision to blacklist the Shiite movement's armed wing.
"Hezbollah considers this decision to be an insult because it equates resistance with terrorism," said Ammar Moussawi, Hezbollah's head of international relations.
Moussawi spoke after meeting the EU's Angelina Eichhorst in his office in southern Beirut, Hezbollah's stronghold in the capital.
Hezbollah describes itself as a resistance movement against Israel, which occupied parts of Lebanon until 2000.
In 2006, Hezbollah and Israel fought a 33-day war in which 1,200 Lebanese, mostly civilians, and 160 Israelis, mostly soldiers were killed.
On Monday, the European Union decided to blacklist Hezbollah's military wing as a terror group.
Moussawi's meeting with Eichhorst comes a day after Hezbollah chief Hassan Nasrallah said the decision means the EU will share responsibility for any future Israeli attack on Lebanon.
The European Union blacklisted only the group's military wing, and said the decision will not affect ties with Lebanon.
But Moussawi said "you cannot condemn with one hand and then extend the other to shake ours".
The powerful Shiite movement plays a dominant role in Lebanese politics and makes no distinction between its armed and political wings.
Moussawi warned that the EU decision will not affect Hezbollah's actions or policy and that it will have "consequences", without elaborating.
Hezbollah's military wing was blamed for a deadly attack on Israeli tourists in Bulgaria in July 2012.
In March, a Hezbollah operative was also convicted in Cyprus of plotting a similar attack.
Support for the EU sanctions against Hezbollah grew after the party admitted sending fighters to back Syrian regime forces battling rebels.
Eichhorst said the decision would not affect "the European Union's collaboration with all political parties in Lebanon or its assistance to Lebanon".