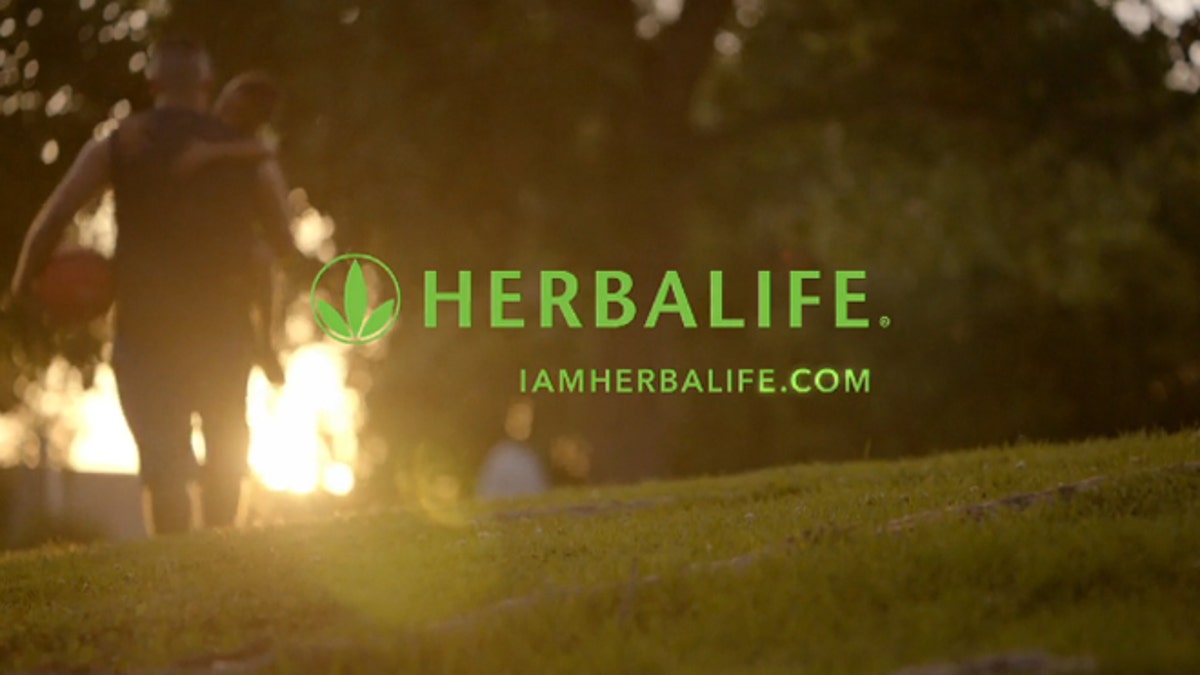 Facing battles both in court and with its public image, Los Angeles-based marketing company – or pyramid scheme, depending on who you ask – Herbalife is attempting to fight back against its naysayers with a series of television advertisements aimed at viewers in southern California.
In an attempt to portray its products – mostly nutrition, weight management and skin-care supplements – as healthy, the new ads feature trim, happy people, many of them Latino, praising how Herbalife transformed their lives and made them healthier people.
"I've lost 44 pounds and now when my son asks me to shoot some hoops, I wear him out," William G., who says he's an Herbalife customer, said in one of the videos.
Coinciding with the advertisements' release was a march where hundreds of Herbalife supporters demonstrated at Grand Park in downtown L.A. – many claiming that the have sold and used Herbalife products for over 10 years to great financial and personal results.
"Any time we can hear from people who have results on the products, that's a good thing," Mark Addy, a California man who sells Herbalife products told the Los Angeles Times. "I love having the general public see what I see on a weekly basis."
Herbalife's new marketing strategy shies away from its traditional approach of its independent salespeople to spread the word door to door – a move that some marketing people say is effective and overdue for the battered company.
"There's no question that perceptions of Herbalife have been shaped by all of the attacks from [activist investor Bill] Ackman and others; over time, that really has an impact on the brand," Tim Calkins, a Northwestern University marketing professor told the Los Angeles Times. "Herbalife has to be aggressive about putting forth a different story about the company. It's surprising it has taken this long to put forward a campaign."
The moves by Herbalife also come as a judge dismissed a lawsuit by Herbalife shareholders who claimed that the business structure and marketing practices of the weight loss and nutritional supplements company violated the law and that they lost money because it amounts to a pyramid scheme.
U.S. District Judge Dale Fischer in Los Angeles said in his ruling that the plaintiffs did not prove accusations by Ackman alleging Herbalife was committing outright fraud.
Ackman, who runs Pershing Square Capital Management, bet heavily against the company's stock, describing Herbalife as a pyramid scheme.
Because no fraud was proven, the judge said, the shareholders can't show that losses they suffered were caused by the company's perceived misrepresentations.
Ackman has long argued that because the clubs run by Herbalife's distributors focus on recruiting instead of selling products, the clubs are by definition a pyramid scheme.
He repeatedly tried to persuade other investors to bet against Herbalife, most memorably in a shouting match with billionaire investor Carl Icahn on live television in January 2013. Icahn has defended Herbalife.
Herbalife has vigorously denied Ackman's arguments and says it operates like a multi-level marketing company similar to Avon, Amway and Mary Kay.
The Associated Press contributed to this report.