Hells Angels Fugitive Captured in Argentina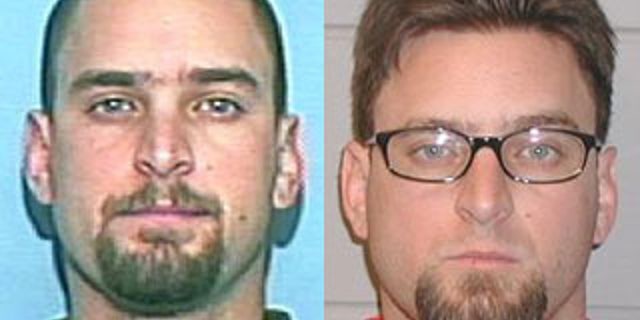 A member of the Hells Angels Motorcycle Club and one of the U.S. Marshals 15 Most Wanted Fugitives was captured Thursday in Argentina, ending an eight-year search.
Paul Merle Eischeid, 39, is accused in the 2001 murder of a Phoenix woman and also accused of drug trafficking and violating the RICO statutes, MyFoxPhoenix reports.
Cynthia Garcia was attacked and severely beaten while attending a party at the Hells Angels clubhouse in Mesa, Ariz. She was thrown in the trunk of a car, taken to the desert, stabbed and left for dead.
Eischeid was indicted on drug trafficking, RICO violations, kidnapping, and murder charges, along with several additional Hells Angels members.
He was arrested in 2003, and due to his career as a Charles Schwab stockbroker and relatively clean criminal record, he was released on his own recognizance and put on house arrest.
But Eischeid removed his monitoring device and fled Arizona.
In 2007, U.S. Marshals added him to the 15 Most Wanted List.
"Eischeid's crimes were horrendous and his potential for continued violence made his arrest a priority for the U.S. Marshals," said Stacia A. Hylton, Director of the U.S. Marshal Service. "His capture is both significant and rewarding, and we thank our domestic and international partners for their tireless persistence in bringing this fugitive to justice."
The arrest was made possible through efforts by U.S. Marshals, INTERPOL, Department of Justice's Office of International Affairs, ATF, Diplomatic Security Service, Maricopa County Sherriff's Office, Arizona Department of Public Safety and the Argentine Federal Police.
Click here for more on this story from MyFoxPhoenix.