Heiress Eva Rausing found dead in London home, police report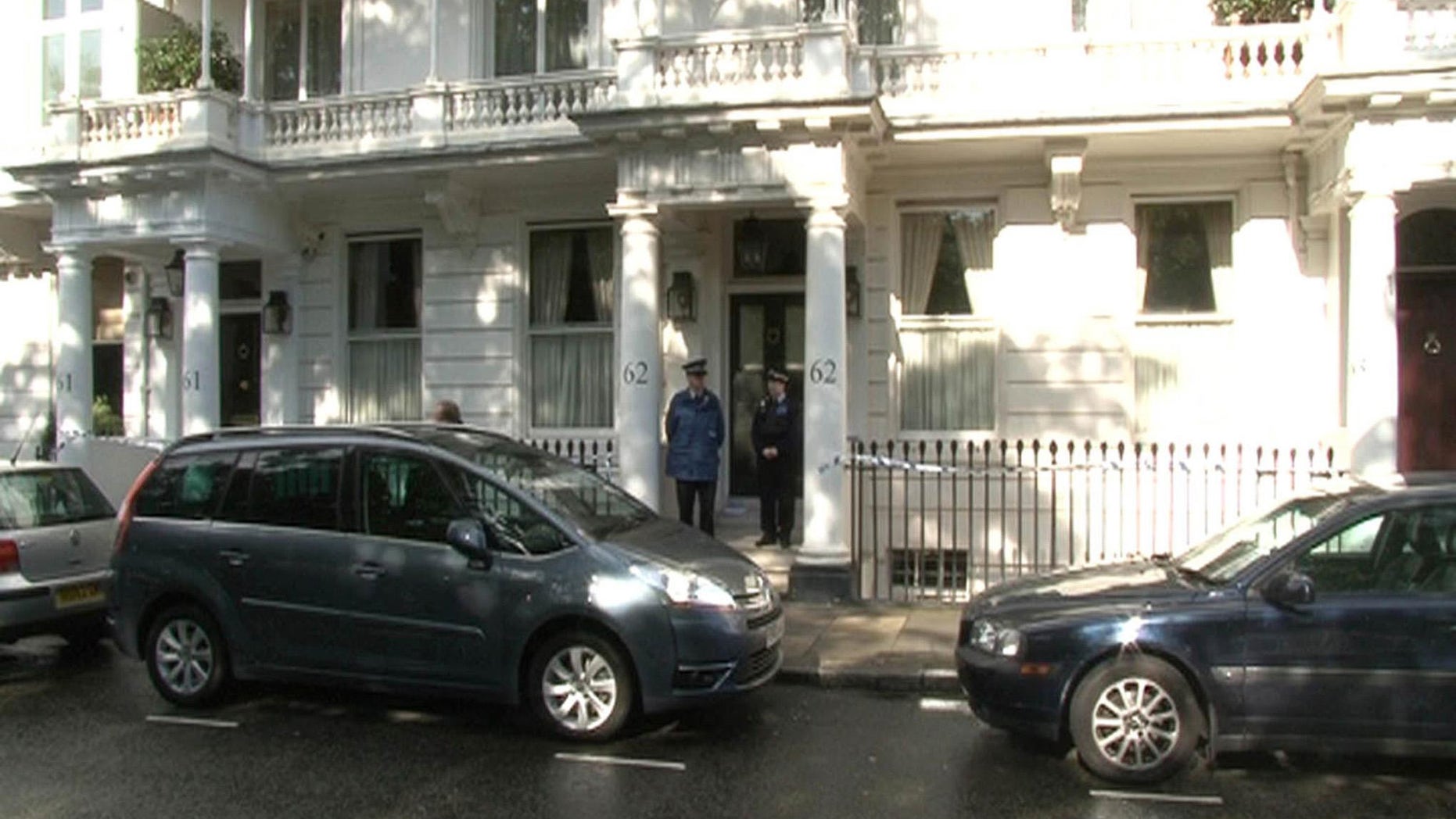 LONDON – Eva Rausing, one of Britain's richest women, was found dead in her west London home and a man has been arrested in connection with her death, British police said Tuesday.
Rausing, 48, was the American-born wife of Hans Kristian Rausing, heir to the multibillion-dollar TetraPak packaging fortune.
British police said they had arrested a 49-year-old man Monday on suspicion of drug possession and a subsequent search of an address in London's tony Belgravia neighborhood related to that drug arrest turned up the body later that day, police said.
The man was widely named in the British media but police would not confirm the name.
Scotland Yard confirmed in a statement Tuesday that the body was Eva Rausing's and said further tests were being carried out after an autopsy failed to establish a formal cause of death. It said officers from the Homicide and Serious Crime division were investigating "and the death continues to be treated at this time as unexplained."
The man arrested in connection with Rausing's death was no longer at a police station but receiving medical attention, police added. They would not say if the man was under guard.
Calls and emails to Eva Rausing's family, the Kemeny family, were unanswered. Repeated attempts to contact members of the Rausing family -- in Switzerland, Britain and the United States -- were not successful.
The couple had a long-running and often public addiction battle.
Eva Rausing was arrested outside the U.S. Embassy in London in 2008 for reportedly trying to bring crack cocaine and heroin into building in her handbag. Police later found small amounts of cocaine, crack and heroin in a search of couple's 5 million-pound ($10 million) London town house.
The pair were charged with drug possession but prosecutors later agreed to drop the charges.
At the time, the Rausing family issued a statement saying relatives were "deeply saddened" by the couple's drug problems and hoped they could overcome their addiction.
Hans Rausing's Swedish father helped transform TetraPak into a hugely successful manufacturer of laminated cardboard drink containers. The senior Rausing's fortune is estimated at 4.3 billion pounds ($6.7 billion) by the Sunday Times Rich List.