Heinrich Himmler's daughter was employed by spy agency in post-war West Germany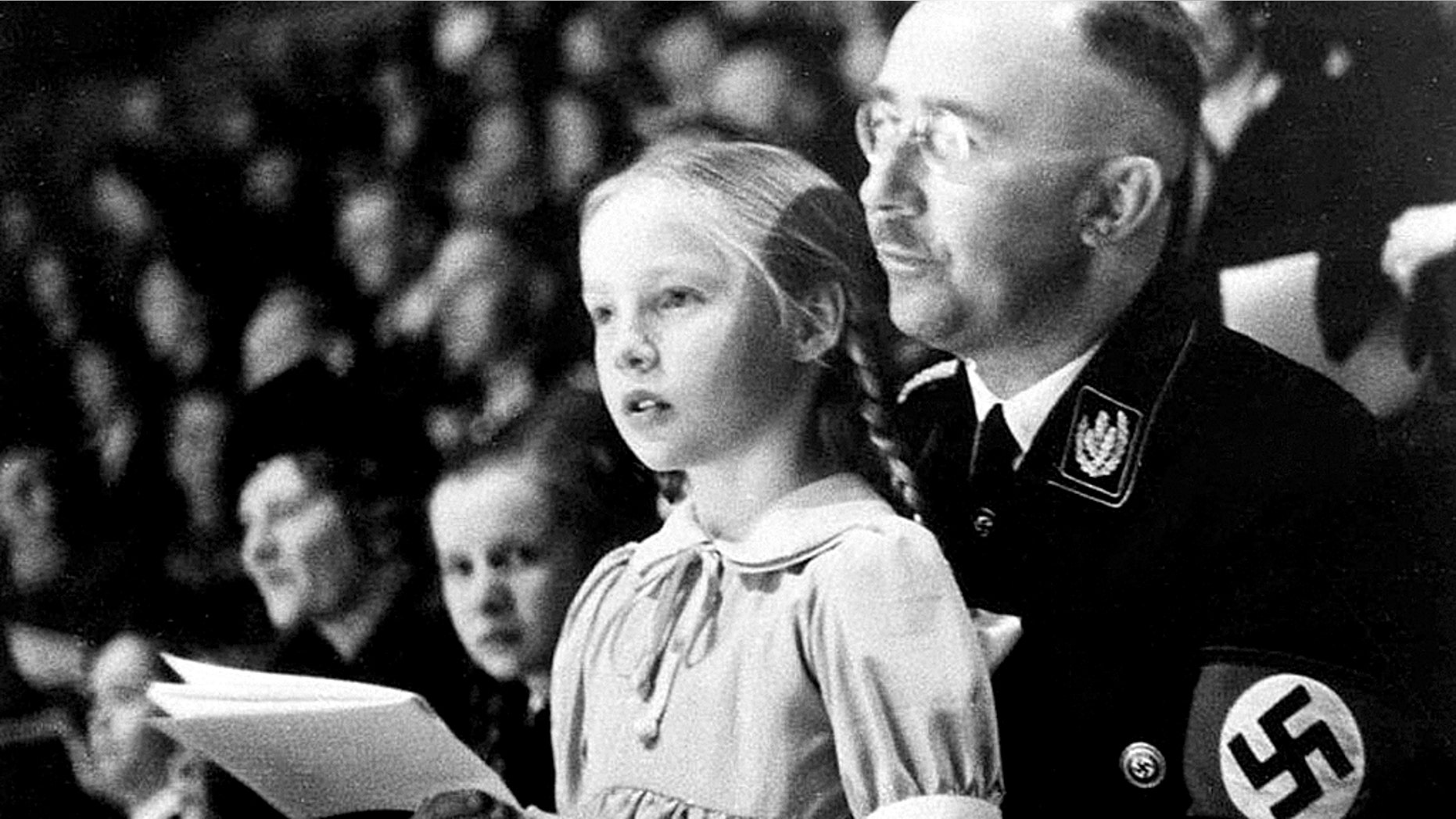 The daughter of Heinrich Himmler, who led Adolf Hitler's ruthless SS, worked as a secretary for West Germany's spy agency in the 1960s despite never renouncing Nazism and remaining active in far-right extremism for decades.
The BND, the country's foreign intelligence agency, confirmed to Fox News on Friday that Gudrun Burwitz-Himmler was employed from 1961 until 1963 as a secretary in Munich under a different name.
"The time of her departure coincided with the onset of a change in the understanding and the handling of employees who were involved with Nazis," Bodo Hechelhammer, the head of the BND's history department, in a statement.
Burwitz-Himmler, who was famously photographed with her father at various Nazi events when she was a child, was a notorious postwar supporter of the extreme right and remained active in those circles into her old age. She died last month in Munich at 88.
Bild newspaper was the first to report the story.
RARE EINSTEIN LETTERS, REVEALING HIS ESCAPE FROM THE NAZIS, UP FOR AUCTION
She worked at the BND at a time when it was led by Reinhard Gehlen, a controversial ex-WWII German general who also worked for U.S. intelligence postwar and employed many former military officers and Nazis as spies. Gehlen ran the then-West Germany spy agency until 1968.
After the war, Burwitz-Himmler was arrested and made to testify at the Nuremberg trials and repeatedly sought to justify her father's actions. She married journalist Wulf Dieter Burwitz, who later became a party officials in the Bavarian section of the far-right NPD.
She was also affiliated with Stille Hilfe, or "Silent Assistance," which helped accused Nazi war criminals find refuge and avoid extradition. It is believed the group was first created by a group of SS officers and right-wing German clergy. She remained a committed Holocaust denier until her death.
The agency said it ordinarily doesn't comment on personnel issues but confirmed Burwitz-Himmler worked there as part of its effort to be transparent about Nazi links in its past.
According to Reuters, the BND has come under criticism in recent years for failing to root out right-wing extremists in the post-war era. Critical historians have said ex-Nazis and far right sympathizers working inside security agencies after World War II may have protected others.
Himmler, who as commander of the SS was a principal architect to the murder of six million Jews in the Holocaust, killed himself while in British custody in 1945.
The Associated Press contributed to this report.