Hamilton fears tyres could blow title bid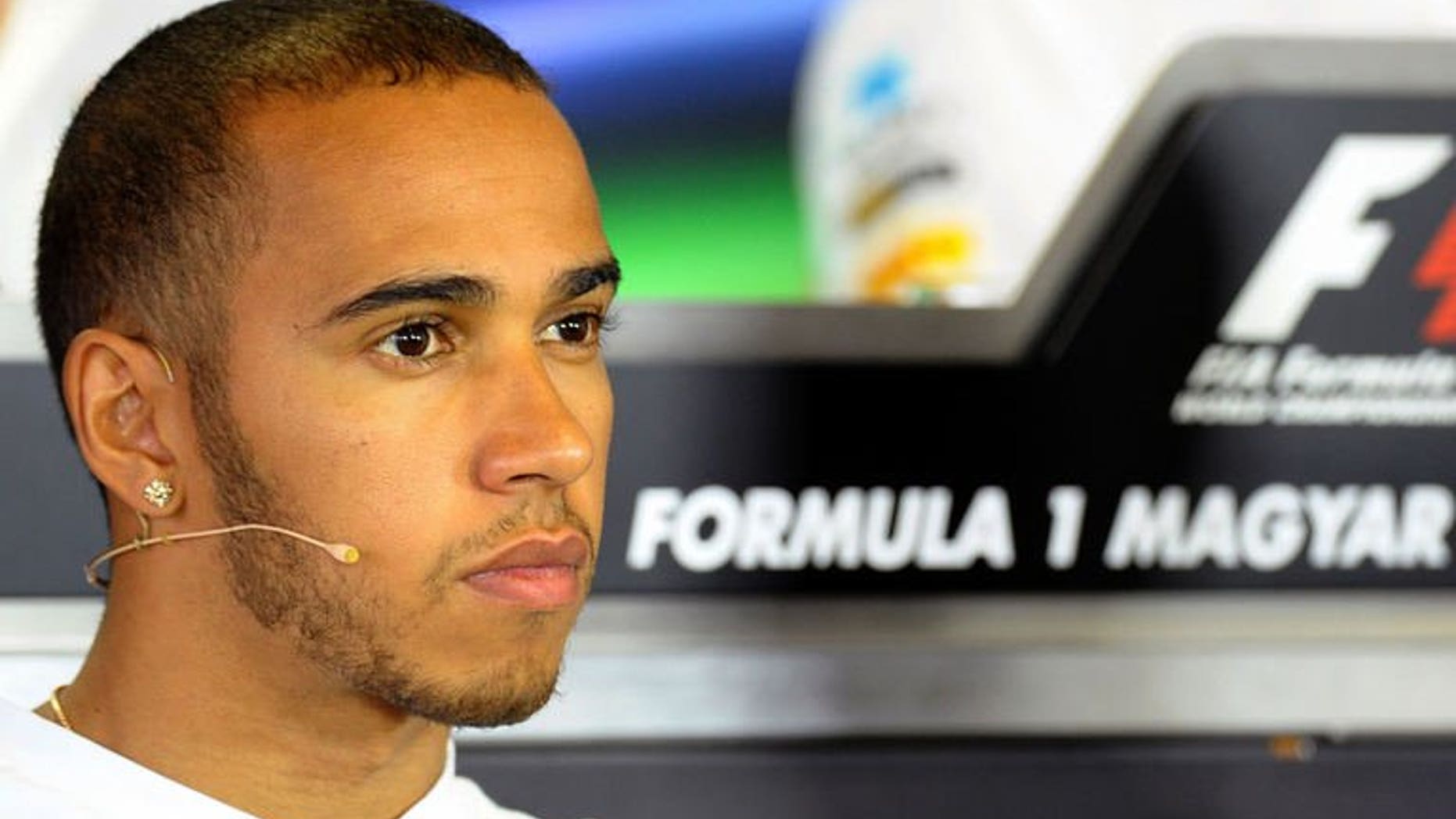 BUDAPEST (AFP) – Lewis Hamilton admitted on Thursday he is concerned that Pirelli's new tyres could wreck his hopes of mounting a challenge for this year's world championship.
The 28-year-old Briton said he hoped that the new rubber would not upset his Mercedes team's performance at the Hungarian Grand Prix as much as the Italian company's tyres did three weeks ago in Germany.
Mercedes were the only team not to take part in the recent Silverstone test session for Pirelli's new tyres after being banned due to their part in the controversial "secret" test at Barcelona earlier in the season.
"We haven't understood these tyres, or we would have had better results," said former world champion Hamilton who started on pole in Germany before slipping back to fifth.
"So whatever we have now we'll find out if it helps when we put the new tyres on.
"I'm just hoping when we put these tyres on at least they won't be any more of a negative for us.
"Hopefully it will help us keep the pace a little bit more.
"We have to fight for positions higher than fifth and start off the race better, because in the second part of the race we seem to be as quick, if not quicker than others."
Hamilton added that he kept himself motivated knowing that Mercedes still had the fastest car in qualifying -- even if the fast-wearing Pirellis are a problem in the races.
"I come here positive because I know that I have a car that's improved with more upgrades, and knowing that we were on pole in the last race and that we have a fine chance of doing the same this weekend," said Hamilton.
"But whether we'll win is yet to be seen. That's what we are working towards. It's a really positive feeling going to a track knowing it's going to be good, whether the tyres will work in our favour or not.
"It's what you think about when you come to the races -- and, unfortunately for us, the only downer is the tyres."