Half Naked Belgian Soldiers' 'Harlem Shake' Prank Goes Viral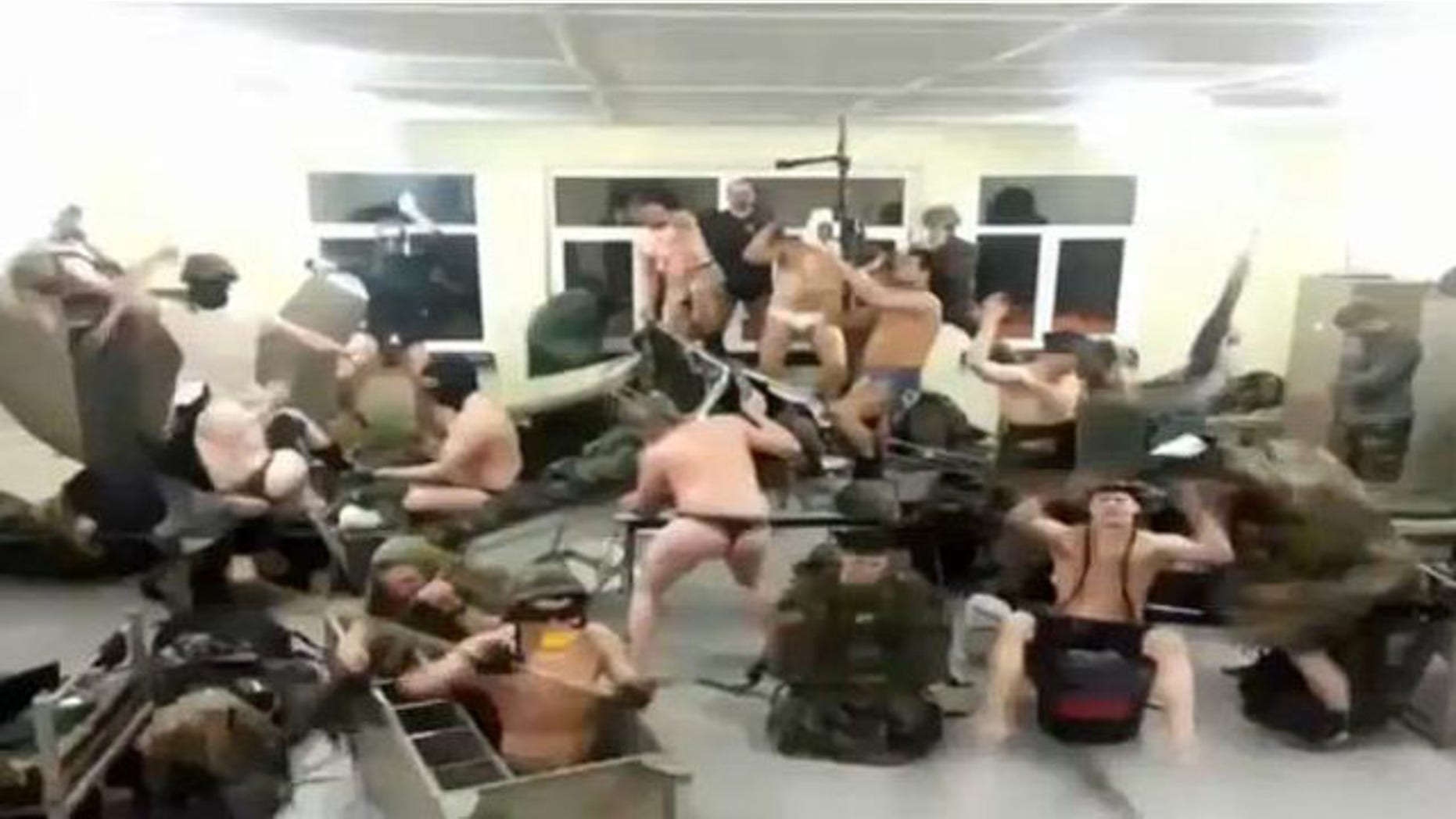 ?Con los terroristas!
The Belgian army has also gotten caught up with this new dance trend. But, what started out as an innocent prank, ended up on YouTube and landed the soldiers in a major investigation.
OrangeNews.com, associated with AT&T, is reporting that military chiefs are now looking into the incident, where Belgian soldiers are seen dancing in G-strings, playing with machine guns and acting all out wild to the beat of the music.
According to the site the video was removed 24 hours after it was uploaded. Too bad the 30-second clip had already gone viral for the entire world to see the soldiers of Aarlen having a bit too much fun in the barracks.
Despite the claims of authorities, who believe the soldiers endangered the reputation of the country's army, others think the soldiers were just having a little fun.
"Soldiers used to pull these sorts of pranks in the past but there weren't any YouTubes and Facebooks, Erwin De Staelen, from liberal trade union VSOA, told Orange.
"A lot of hard work goes on in these barracks, but there also needs to be room for relaxation and the chance to let off steam," he added.
De Staelen also mentioned how the soldiers did not put any one's life in danger when playing with the riffles seen in the video.
"The weapons were semiautomatic but they didn't contain munitions, so there was no danger of injuring anyone," he said.
The Defence Ministry, Bart Ghys, disagress with De Staelen, stating that no such actions will be tolerated from soldiers and reassured that  disciplinary action will be considered.
Follow us on twitter.com/foxnewslatino
Like us at facebook.com/foxnewslatino