Half a Million Evacuated in China From Massive Floods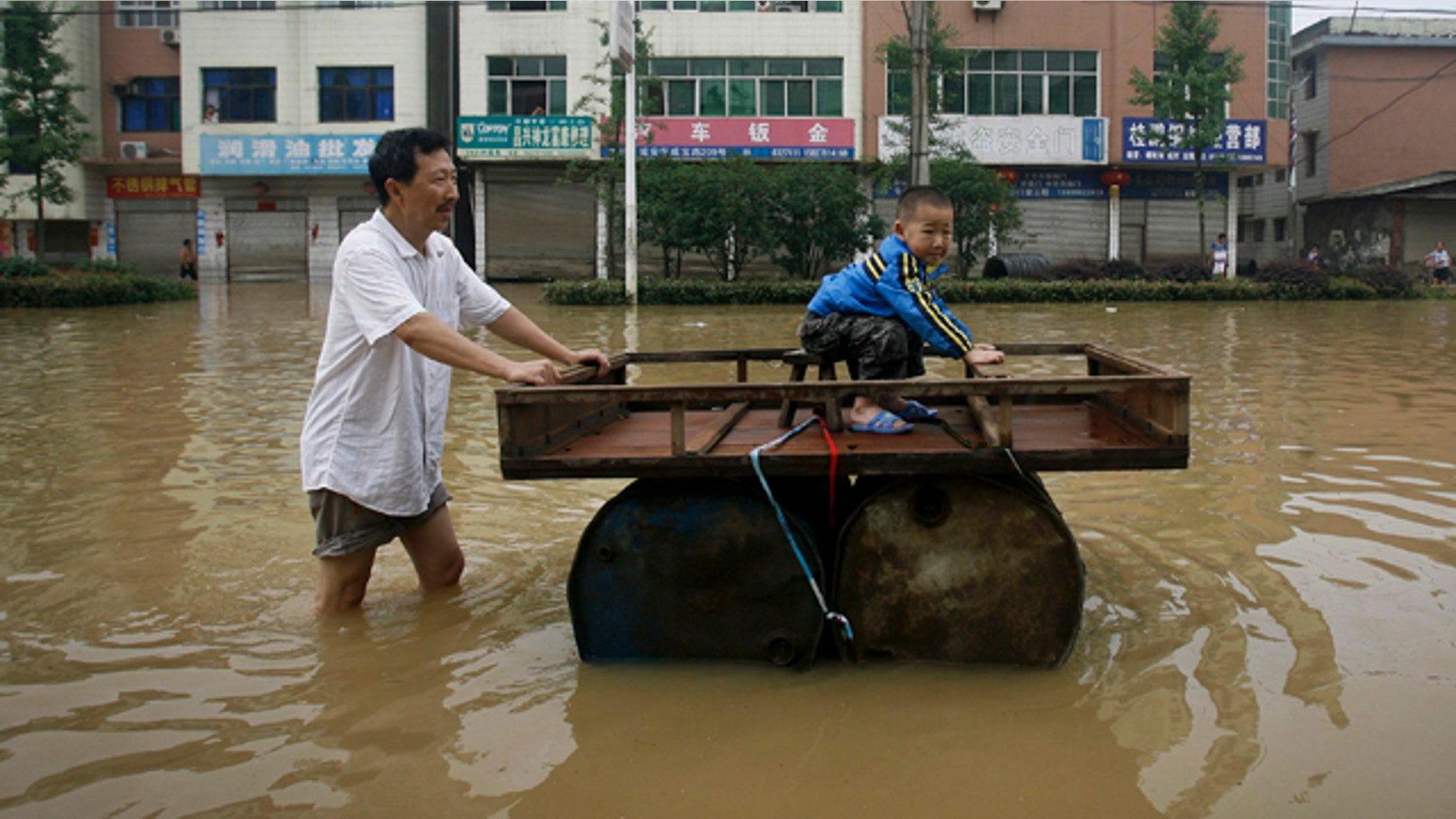 More than a half a million people have been evacuated in China's central and southern provinces due to massive flooding, Reuters reports.
Chinese troops have been mobilized to deal with the flood disaster after days of downpours caused flooding in drought-stricken areas.
The government is describing the floods in some areas the worst since 1955 as authorities in central provinces raised the disaster alert to the highest level 4, according to Reuters.
Two dykes in Zhejiang were breached Thursday, flooding two towns and 21 provinces.
Some residents have decided to ride out the floods to protect their belongings.
"For us now, we will be worried if we leave our homes. That's why we are still staying here. Yesterday, the water level was receding slowly so we came back to clean up our house," Jie Jingping told Reuters.
The local government has been distributing a box of instant noodles and a carton of bottled water to every family dealing with the floods, according to Reuters.
Forecasters warned Thursday that downpours over the next couple days will cause more flooding.
At least 19 people are dead and seven others missing in the latest flooding in China. Since June 3, more than 100 people have been killed and another 65 remain missing from floods and mudslides.