Haiti Election Riot Grows as Government Party Office Burns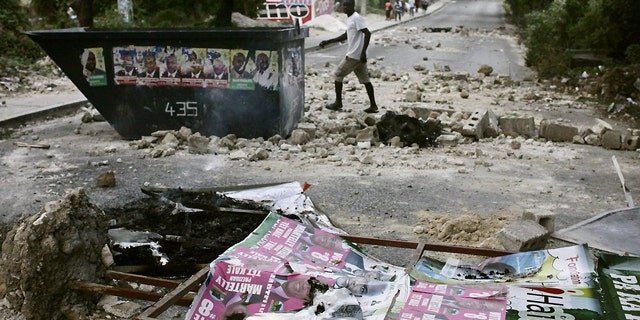 PORT-AU-PRINCE, Haiti – PORT-AU-PRINCE, Haiti -- The president of Haiti is urging candidates in the country's disputed presidential election to ask their supporters to call off large protests that have paralyzed the capital.
President Rene Preval spoke to the nation Wednesday in a live radio address. He defended the election that sent a candidate backed by his party and a former first lady into a runoff vote in January.
Preval said people are suffering because of protests that have spread throughout the capital since results were announced late Tuesday.
He also faulted the U.S. Embassy for its criticism of the election and dismissed suggestions that fraud invalidated the balloting.