Hagel visits Afghanistan to discuss progress in Afghan forces taking over security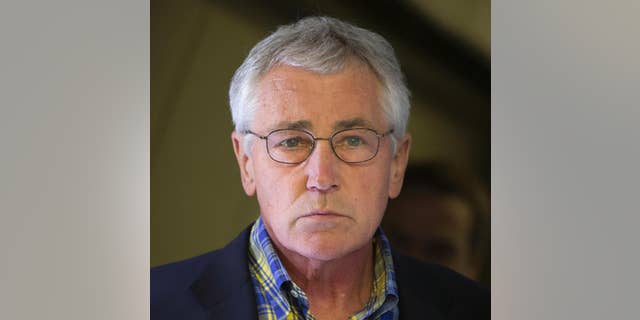 BAGRAM AIR FIELD, Afghanistan – U.S. Defense Secretary Chuck Hagel has landed in Afghanistan and will talk to commanders about the progress of the Afghan forces as the U.S. looks pull all but about 10,000 troops out of the country by the end of the year.
His visit comes in the emotional aftermath of the successful release of America's only prisoner of war in Afghanistan, Sgt. Bowe Bergdahl (boh BURG'-dahl), and just days after President Barack Obama announced the drawdown that will leave fewer than 1,000 U.S. forces in Afghanistan by the end of 2016.
Obama was at the same base just a week ago.
Hagel tells reporters he wants to hear about what the Afghan forces are doing, how they are improving and the government's ability to sustain and equip its forces.