Guyana ruling party asks for partial election recount while awaiting first official results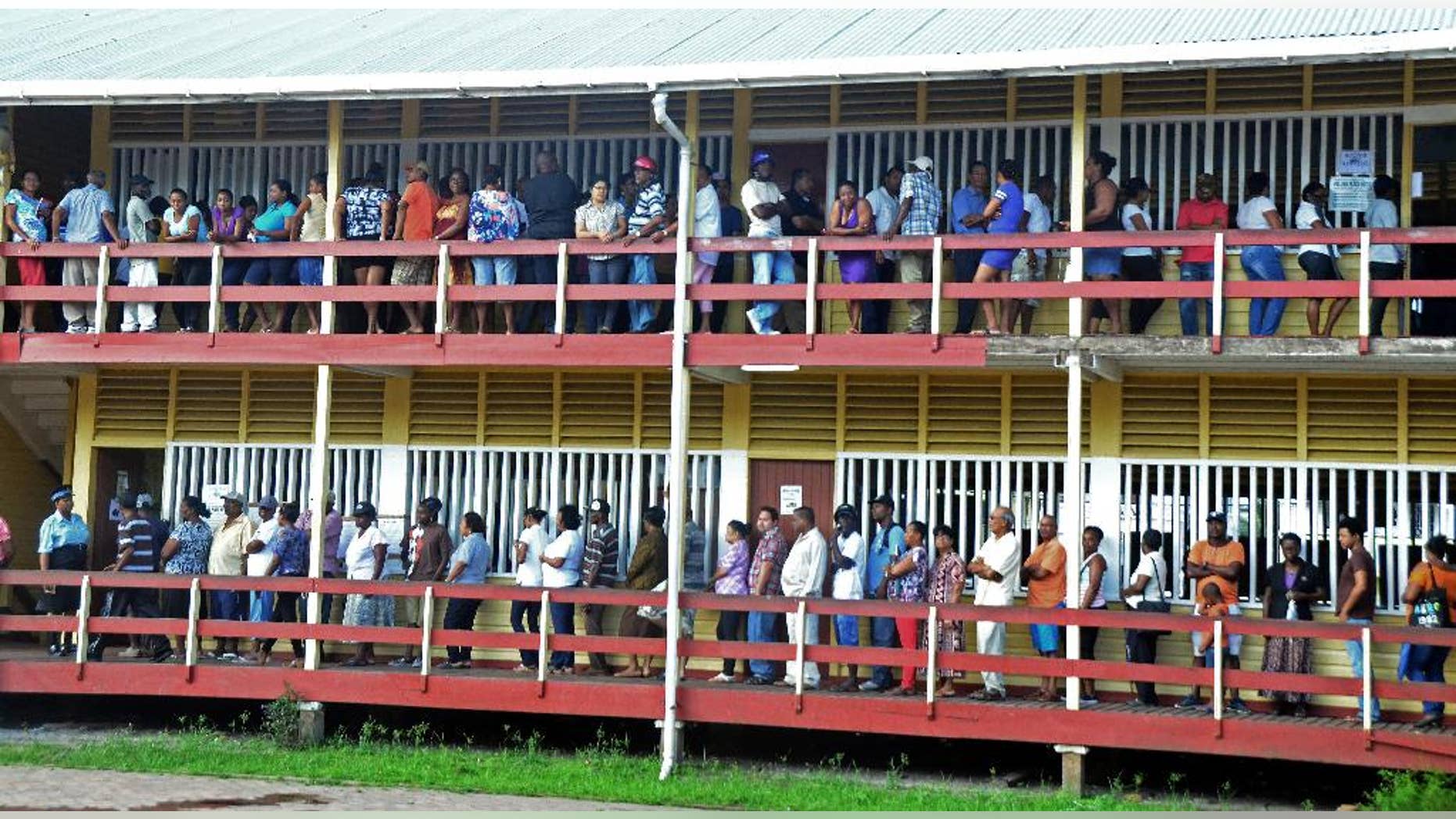 GEORGETOWN, Guyana – Guyana's governing party is asking for a partial recount of ballots as the Elections Commission continues tabulating results from parliamentary elections in the South American country.
The People's Progressive Party says it is concerned by what it says is an "extremely" high number of ballots that have been rejected. The party also complains in a statement Wednesday that some of its representatives were forced by opposition supporters to flee from some polling stations.
Turnout was heavy in Monday's election for control of Parliament and the presidency. The main opposition coalition says its count of results posted at polling stations gives it a substantial lead over the long-dominant governing party.
The PPP says the opposition coalition miscounted in at least one region and the race remains too close to call.