Gunmen shoot dead Somalia journalist in capital: Colleague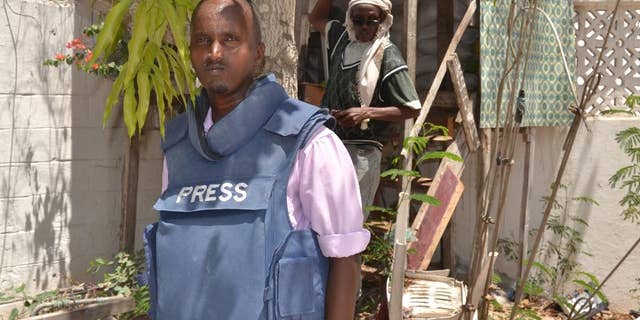 NEWYou can now listen to Fox News articles!
MOGADISHU, Somalia – A colleague says unidentified gunmen have shot dead a journalist in Somalia's capital.
Abdiaziz Mohamed Ali Haji, a reporter for Shabelle radio, was shot on his way home Tuesday, producer Abdirizak Turyare says.
Somalia is one of the world's most dangerous countries for media workers. Rights groups say both Islamic extremists and the government have reason to target them.
Haji is the second journalist killed in Somalia this year. In June, gunmen fatally shot Sagal Salad Osman, a female producer for the state-run radio station, in Mogadishu.
Three journalists were killed last year, including one in a bombing claimed by the Islamic extremist group al-Shabab.
The Committee to Protect Journalists says 59 journalists have been killed in Somalia since 1992, shortly after this Horn of Africa nation plunged into chaos.