Gunmen kill four Shiite Muslims in SW Pakistan: police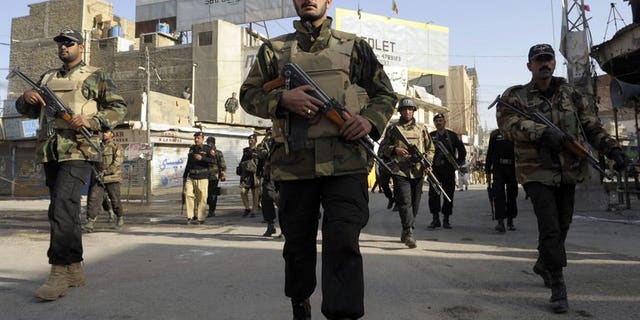 QUETTA, Pakistan (AFP) – Gunmen opened fire on a vehicle in southwest Pakistan on Monday, killing four people from the minority Shiite community, police said.
The incident took place in the Masjid Road area of Quetta city, the main town of insurgency hit southwestern Baluchistan province, where a recent surge in sectarian unrest has killed scores of Shiites.
"All the four victims were Shiite," Fayyaz Sumbal, a senior police official in Quetta told AFP, adding that the attackers fled the scene after the shooting.
Rahim Khan, another police official in Quetta, confirmed the incident and told AFP that the attackers came in a white-coloured car and sprayed bullets on the victims who were travelling in another vehicle.
"Apparently it was a sectarian attack," Khan said.
There was no immediate claim of responsibility but Lashkar-e-Jhangvi, a militant group officially banned by the government in 2002 usually claims responsibility for attacks on Shiite Muslims.
Baluchistan is a flashpoint for sectarian violence between Pakistan's majority Sunni Muslims and minority Shiites, who account for 20 percent of the country's 180 million population.
The province bordering Iran and Afghanistan is also rife with Islamist militancy and a regional insurgency waged by separatists demanding political autonomy and a greater share of profits from the region's natural resources.