Gunmen kidnap prominent lawyer in southern Nigeria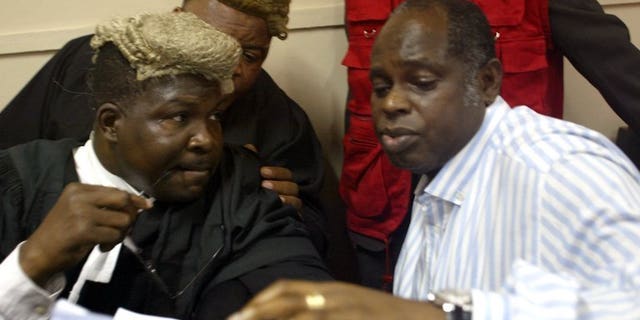 LAGOS (AFP) – Gunmen have kidnapped a prominent Lagos-based lawyer and social critic in southern Nigeria in an apparent ransom bid, a colleague and police said Saturday.
"I have just received with shock, the news of the kidnap of my learned friend and brother, Chief Mike Ozekhome...," Festus Keyamo, a lawyer, said in a statement.
Keyamo could not immediately say when exactly Ozekhome was abducted.
However, he described the incident as "one kidnap too many and it further draws local and international attention to the poor state of security in our country."
"It also highlights the state of joblessness among youths in our country which is one reason why they turn to this dangerous trade for their livelihood," he said.
Keyamo appealed to the kidnappers to release Ozekhome, a senior lawyer and staunch critic of corrupt and bad governments in Nigeria.
National police spokesman Frank Mba told AFP a manhunt had been launched for the kidnappers.
"Police are on the trail of the gunmen and we will do everything humanly and operationally possible to ensure that the learned lawyer is released unharm," Mba said.
Kidnapping for ransom, which was rife in the soulthern oil-producing Niger Delta before a 2009 amnesty deal for oil militants, has spread to other parts of the country in recent months with prominent Nigerians and their relations becoming targets.