Gun used by Berlin attacker imported to Switzerland in 1990s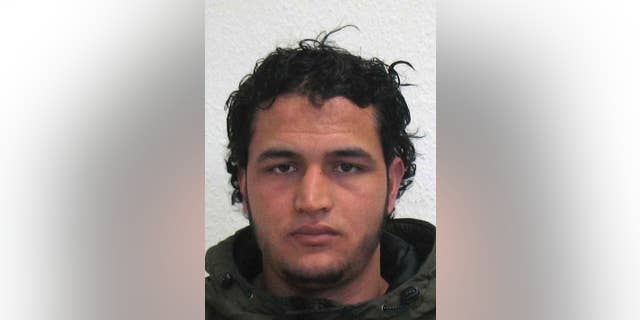 NEWYou can now listen to Fox News articles!
BERLIN – Swiss authorities say the gun used by Berlin attacker Anis Amri was imported to Switzerland in the early 1990s.
Investigators are still trying to figure out how Amri got hold of the .22-caliber handgun made by now-defunct German manufacturer Erma.
The weapon was used to fatally shoot the driver of the truck Amri drove into a Christmas market, one of 12 people killed in the Dec. 19 attack. On Dec. 23, Amri shot one of two Italian policemen who had stopped him for an identity check near Milan and was then killed himself.
Swiss federal police said Wednesday that the weapon was imported legally to Switzerland. They said they have found no other trace of the gun in the country's records and it's unclear what then happened to the weapon.