Gun disguised as pen found in Kuwait hunt for renegade royal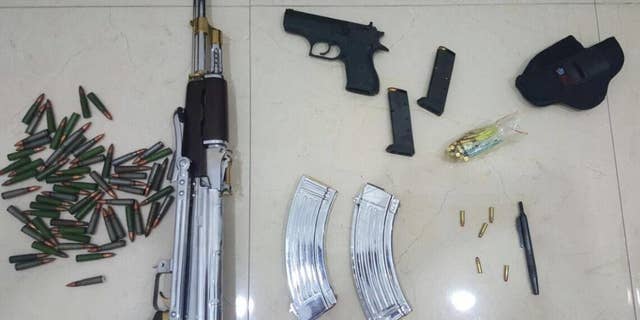 NEWYou can now listen to Fox News articles!
KUWAIT CITY – The hunt for a renegade nephew of Kuwait's emir has turned up a gun disguised as a pen in his home, adding yet another layer of mystery to a case involving two other ruling family members.
Kuwait's Interior Ministry issued a statement Monday saying officers raided the home of Sheikh Athbi al-Fahad Al Sabah and found the weapon with a Kalashnikov rifle, a handgun and ammunition.
Prosecutors say Sheikh Athbi, the former head of Kuwait's National Security Office, was sentenced to five years in prison over a plot to publish anonymous Twitter posts sharing fabricated videos of judges receiving bribes. The sentence is appealable.
Sheikh Athbi has been on the run since the May 30 verdict.