Gulf Cartel leader, two others arrested in Mexico with $1 million in cash in truck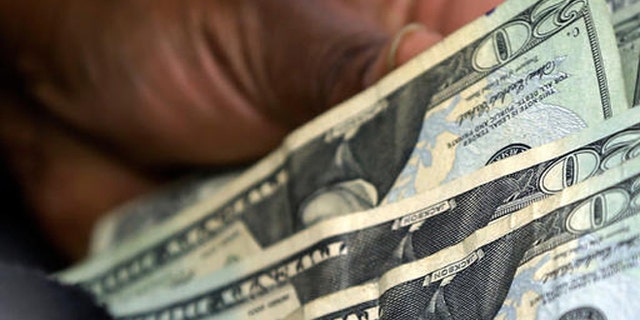 CIUDAD VICTORIA, Mexico (AP) – Authorities in Tamaulipas state say a presumed leader of the Gulf Cartel and two of his accomplices have been arrested and police found high-caliber arms, cocaine and $1 million in cash in their truck.
A spokesman for the state government, who spoke on condition of anonymity for security reasons, said the men arrested in the city of Matamoros were local leader Jorge Omar Aguilar Gallardo, his accountant Alejandro Delgado Blanco and Luis Daniel Guevara Rios.
The official said Sunday that $1 million in cash was found in the men's pickup truck. He said only high members of the cartel have their own accountants.
Rival factions of the Gulf Cartel have battled recently in Reynosa and Matamoros, which is considered a cartel bastion across the border from Brownsville, Texas.
Like us on Facebook