Son of former Gulf Cartel leader pleads guilty in U.S. to attempting to smuggle ammo to Mexico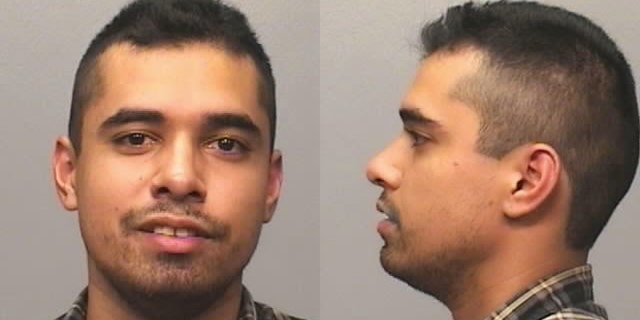 The 23-year-old-son of a former Mexican drug lord serving time in Colorado could also be bound for a U.S. prison after trying to smuggle nearly 500 rounds of ammunition.
Osiel Cárdenas Jr. of Brownsville pleaded guilty Wednesday to attempting to export ammunition into Mexico.
His father is ex-Gulf cartel leader Osiel Cárdenas-Guillén, who is serving 25 years in a federal prison in Colorado.
The younger Cárdenas was arrested in January by U.S. Customs and Border Patrol agents when they found nearly 500 rounds of ammunition as well as "tactical weapons gear" hidden in the dashboard and other parts of his Cadillac Escalade SUV. He was crossing a bridge spanning the Rio Grande that connects South Texas to Mexico.
Cárdenas, who is listed on court papers as a U.S. citizen, admitted that the ammunition was his and that he had hidden it in his car because he knew it was illegal to smuggle the rifle ammunition and magazines into Mexico, an affidavit acquired by the Houston Chronicle stated.
The inspection of Cárdenas' vehicle netted 290 rounds of 9 mm ammunition, 161 rounds of .223 caliber ammunition, 29 rounds of 7.62 mm ammunition, two .223 rifle magazines and other tactical weapons gear hidden in the glove box, center console and in a factory compartment behind the stereo buttons.
A pat-down inspection of Cárdenas also found 14.2 grams of marijuana inside his underwear. He is scheduled to attend a detention hearing Thursday.
Cárdenas' father, Osiel Cárdenas Guillén, was arrested in 2007 in Mexico and soon after extradited to the United States. He received 25 years in a so-called Supermax prison in Colorado in February 2010, after pleading guilty to five counts. His indictment included drug trafficking, money laundering and the attempted murder and assault of federal agents.
While taking a number of hits from both the Mexican federal government and rival drug cartels, the Gulf Cartel is still one of Mexico's largest drug-trafficking organizations and considers the area in Matamoros – south of Brownsville, Texas – its home turf.
The Associated Press contributed to this report.