Guatemala's Otto Perez Molina Calls for Drug Decriminalization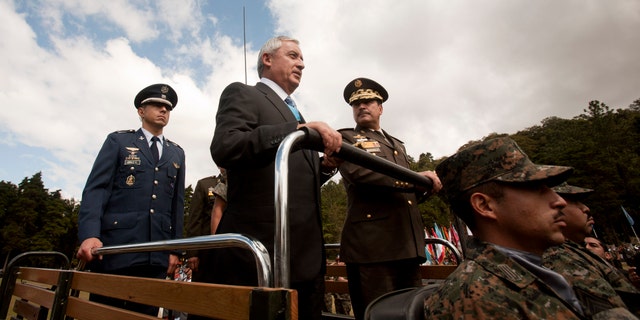 Only days after taking office on the promise of an "iron fist" approach to security, Guatemalan President Otto Pérez Molina called for a discussion about decriminalizing drugs.
The former general argued on Mexican television that a regional strategy for decriminalization should be looked into as soon as possible. "Here we are speaking from the southern area, where it occurs, through all the countries like Guatemala that are transit points to Mexico and the United States," Pérez Molina said, according to El Nuevo Heradlo newspaper.
Pérez Molina added that Mexican President Felipe Calderón had made a great effort in combating drug trafficking, but criticized the United States for not matching Mexico's effort and for being the world's largest drug consumer.
While he said he sympathized with the U.S. agencies working in Guatemala, Pérez Molina added that the Guatemalan army was capable of maintaining security in the country. "We have a professional army, well trained, with experience of armed conflict," he added.
The statements about decriminalization are a departure from Pérez Molina's hardline toward security during his presidential campaign. He had previously made no mention of decriminalization during his campaign and the day after his inauguration followed through with an order for the military to intervene in the drug trafficking operations.
"Guatemala's head of state joins Mexican President Felipe Calderón and Colombian President Juan Manuel Santos, who have both advocated a rethink on global strategy towards drugs," stated InSight, a website covering security in Latin America. "It seems unlikely, however, given the U.S. government's position against legalization, that their calls will be heeded."
The U.S. Justice Department said that the legalization of drugs will lead to increased use and increased levels of addiction. "Legalization has been tried before, and failed miserably," stated the Justice Department's website.
Follow Andrew O'Reilly on Twitter: @aoreilly84
Follow us on twitter.com/foxnewslatino
Like us at facebook.com/foxnewslatino