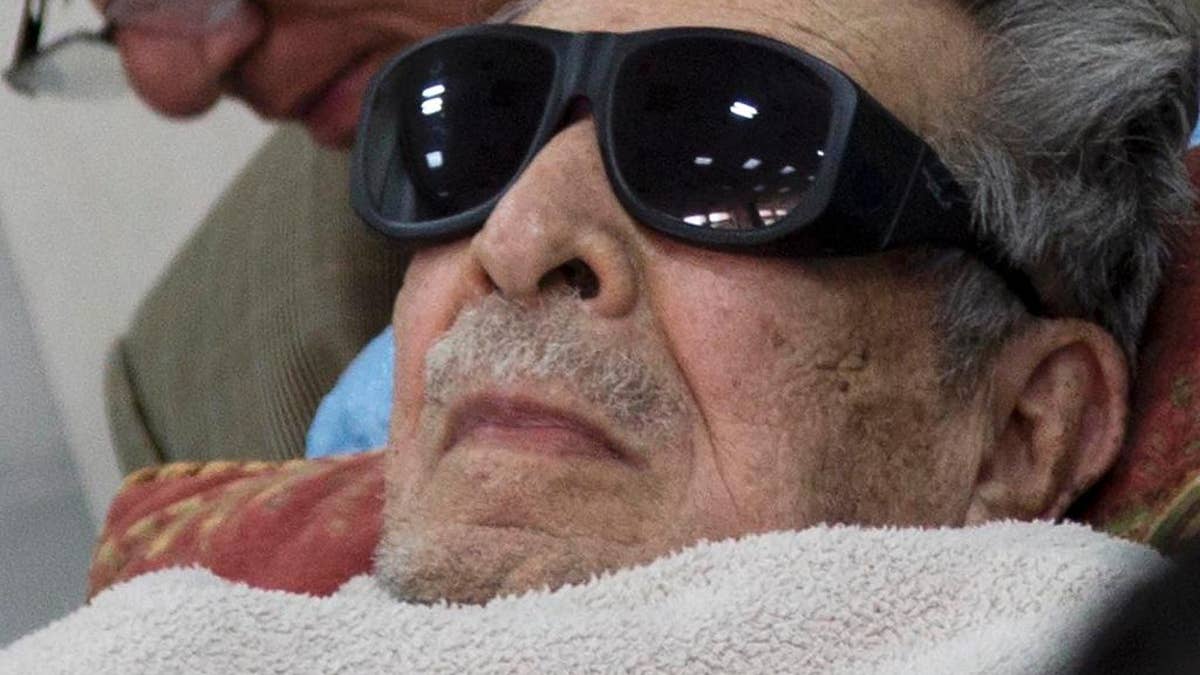 GUATEMALA CITY – A Guatemalan court has ordered former dictator Efrain Rios Montt put in a psychiatric hospital for nine days' observation, delaying his possible retrial on genocide charges.
The court order seeks to evaluate the 89-year-old ex-general's mental and physical health following a report that found him incompetent to stand trial. He is said to suffer from advanced dementia.
Prosecutors accuse Rios Montt of responsibility for the killing of 1,771 Mayan Ixil people at the hands of the army during his 1982-83 regime.
He was convicted and sentenced to 80 years in prison in 2013, but the verdict was overturned by a higher court. A retrial was postponed this January after his lawyers won a motion for one of the judges to recuse herself.
The retrial had been scheduled to begin Thursday.