Guatemalan constitutional court temporarily brakes effort to strip president's immunity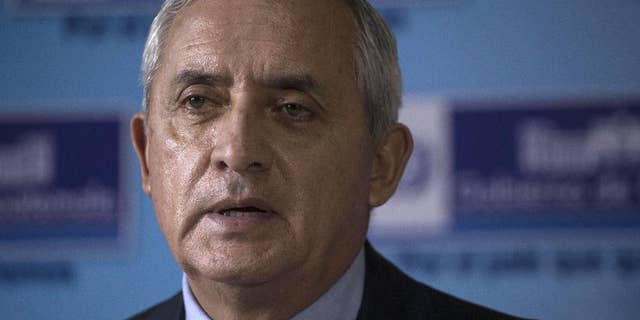 GUATEMALA CITY – Guatemala's constitutional court has temporarily blocked an effort to strip President Otto Perez Molina of immunity as corruption investigations advance.
The court acted on a petition from the president, agreeing to consider arguments over the legitimacy of a congressional panel investigating the leader.
Perez Molina has not been implicated in any wrongdoing, and maintains he has done nothing wrong. But widening scandals have engulfed his government and drawn calls for his resignation.
A customs scandal in which officials took kickbacks from businesses to lower import duties allegedly had Vice President Roxana Baltdetti's private secretary at its center.
A different scandal has erupted in the public health system, where officials purportedly awarded a $15 million contract for kidney treatments to a company that lacked a license to perform the services.