Guatemala targets lawmaker leading congressional probe of president amid corruption scandals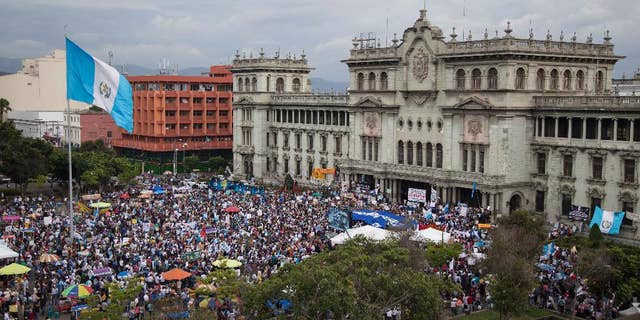 GUATEMALA CITY – Prosecutors in Guatemala are leveling corruption allegations at the head of a congressional probe of President Otto Perez Molina as a flurry of graft scandals swirls around his government.
Guatemalan elected officials enjoy legal immunity as a privilege of office. Authorities are seeking to withdraw that for Congressman Baudilio Hichos, potentially opening him up to prosecution.
The country's top prosecutor and the head of a U.N. commission investigating criminal networks in Guatemala said Wednesday that Hichos is suspected of an inappropriate real estate rental contract involving the social security agency and a building he controls.
Hichos said he intends to continue leading the congressional commission that is considering whether to lift Perez Molina's immunity. The president also denies wrongdoing and has vowed to serve out the rest of his term.