Group of rogue forces in Haiti refuses to disband unless made soldiers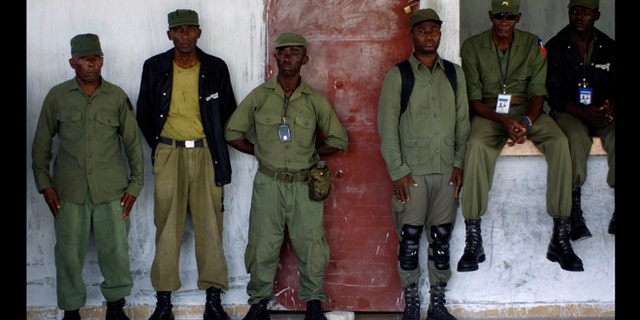 PORT-AU-PRINCE, Haiti – Armed men hoping to become Haitian soldiers are refusing to disband and leave old military bases despite repeated orders from the government.
Former Sgt. Yves Jeudy says the government has reneged on its promises to reinstate the force that was disbanded in 1995 because of its bloody past. President Michel Martelly said during his campaign that he would bring back the military.
The former soldiers have stepped up pressure on Martelly to honor the campaign pledge. Foreign diplomats have called the armed men paramilitary elements.
Jeudy and other former officers made the statement Tuesday at an old army barracks.