Group in German party seeks apology for Nazi comment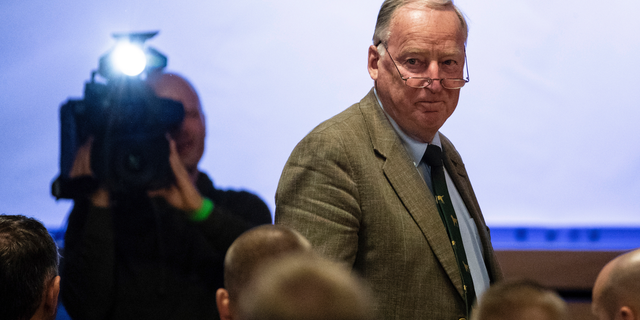 NEWYou can now listen to Fox News articles!
BERLIN – A group of moderates in the nationalist Alternative for Germany is urging the party's co-leader to apologize for calling the Nazi era a "speck of bird poop" in German history, a comment that drew condemnation across the mainstream political spectrum.
The Alternative Center group said in a statement late Sunday that Alexander Gauland's comment sounded at best ambiguous and "this should not happen to a politician who has a minimum of instinct and sense of responsibility for our history."
Gauland said Saturday that Germans must take responsibility for 12 years of Nazi rule but argued that "Hitler and the Nazis are just a speck of bird poop in more than 1,000 years of successful German history."
Gauland's comments have been defended by others in the party, the third-largest in parliament.