Greek state hospital workers, teachers on strike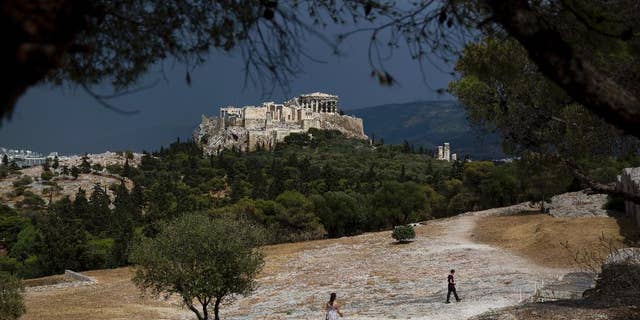 NEWYou can now listen to Fox News articles!
ATHENS, Greece – Greek state hospital workers and teachers have walked off the job, demanding back pay and protesting staffing shortages they say are the result of government policies imposed as part of the country's bailout program.
Wednesday's 24-hour strike by doctors, nurses and paramedics left state hospitals functioning with emergency staff, while striking port workers from the main ports of Piraeus and Thessaloniki were protesting bailout-linked privatizations.
Transport was also disrupted by a four-hour walkout by Athens subway, tram and urban rail staff.
Prime Minister Alexis Tsipras' left-led coalition government recently passed a new round of tax hikes and pension reforms. Greece has depended on bailouts since it 2010, but funds are conditional on cutbacks that reined in overspending but also shrank the economy by a quarter and cost a million jobs.