Greek Finance Minister Promises Austerity Package Will Pass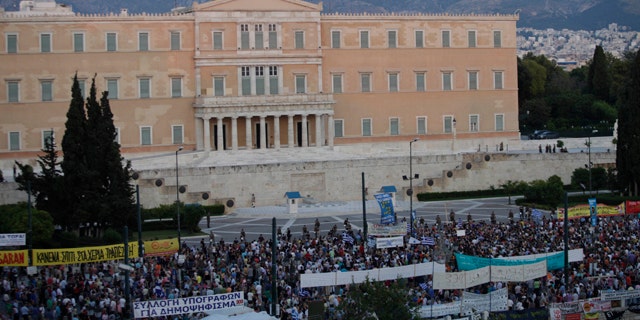 ATHENS, Greece -- Greece's new finance minister is promising that parliament will pass a key austerity package by the end of June in order to receive the next payment in its bailout loan.
Evangelos Venizelos said Tuesday that parliament was set to vote on $40.2 billion worth of budget cuts and other savings.
Greece has said it will face a default unless it receives $17.3 billion rescue loan installment from European countries and the International Monetary Fund.
Venizelos spoke during a debate for a confidence motion in parliament called by the country's Socialist government.