Google Street View driver in triple crash and run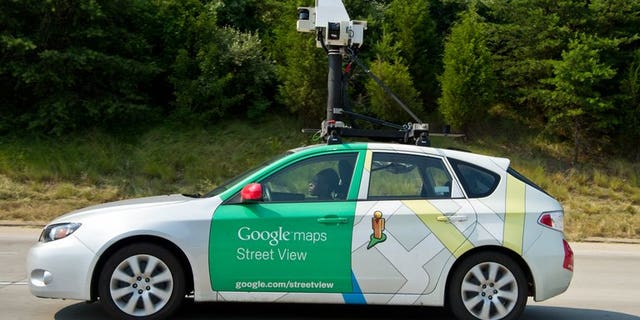 NEWYou can now listen to Fox News articles!
BOGOR, Indonesia (AFP) – A driver collecting video data for internet giant Google's Street View feature in Indonesia slammed into two vehicles after trying to flee responsibility for an earlier crash, police said Saturday.
The Indonesian man had been driving a Subaru hatchback in Bogor district on the outskirts of the capital, Jakarta, on Wednesday with Google's logo and a camera poking from the roof, when he hit a public minivan.
"He did accompany the minivan driver to the garage, but he said he was scared the repair fee would be high, so he got in his damaged car and fled," Bogor district police operations chief Hendra Gunawan told AFP.
The minivan driver got in his vehicle, Gunawan said, and gave chase for around three kilometres (around two miles), before the Google car smashed into a second minivan.
"He tried to flee again, but soon crashed into a parked truck before he gave up," Gunawan said.
The man, whom police declined to name, was detained after the third crash and taken in for questioning.
"He has been released and all the payments for the vehicles have been sorted out. The damage to the first one would probably have cost 200,000 rupiah ($17.50) to repair," he said.
Google could not be contacted for comment.
Google has previously run in to trouble with Street View, which allows users to zoom in on real-life everyday images recorded with the company's cameras that take 360-degree footage.
Images of an Australian couple having sex on the hood of a car on a highway appeared on Street View in April, and in March, Google struck a deal with US authorities to pay a $7 million fine for collecting people's personal data for Street View without authorisation.