Girl killed, several injured after car intentionally slams into patrons at pizzeria near Paris, police say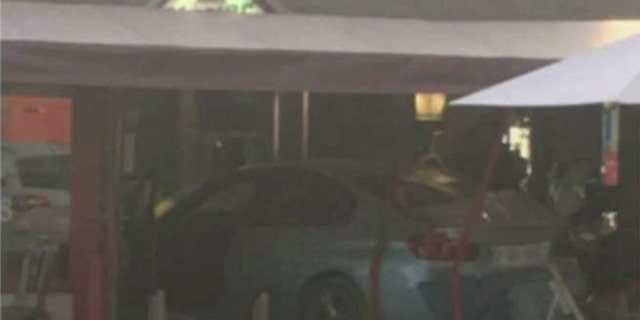 A 13-year-old girl was killed and at least 12 people were injured after a driver who was apparently suicidal intentionally rammed his vehicle into patrons Monday night at a pizza restaurant east of Paris, police said.
The girl's younger brother was among the injured, officials said.
The restaurant is located in a shopping center at Sept-Sorts, in the Seine-et-Marne region that's populated by young families.
Ministry spokesman Pierre-Henry Brandet said on BFM television the man was believed to have tried to commit suicide last week.
The public prosecutor's officer in the town of Meaux said that investigators believe the act "apparently has no connection with a terrorist act," reports Sky News. A security official said there is no evidence of a political or Islamic extremist motive.
SUSPECTED PARIS VEHICLE ATTACK DRIVER ARRESTED
An official with the national gendarme service said the driver was arrested soon after the incident.
An Algerian man drove his car into a group of French soldiers last week, and a truck attack in the French city of Nice left 86 people dead a little more than a year ago. Several other countries have seen cars used as weapons in recent years.
The Associated Press contributed to this report.