Gerrard urges Suarez to stay at Anfield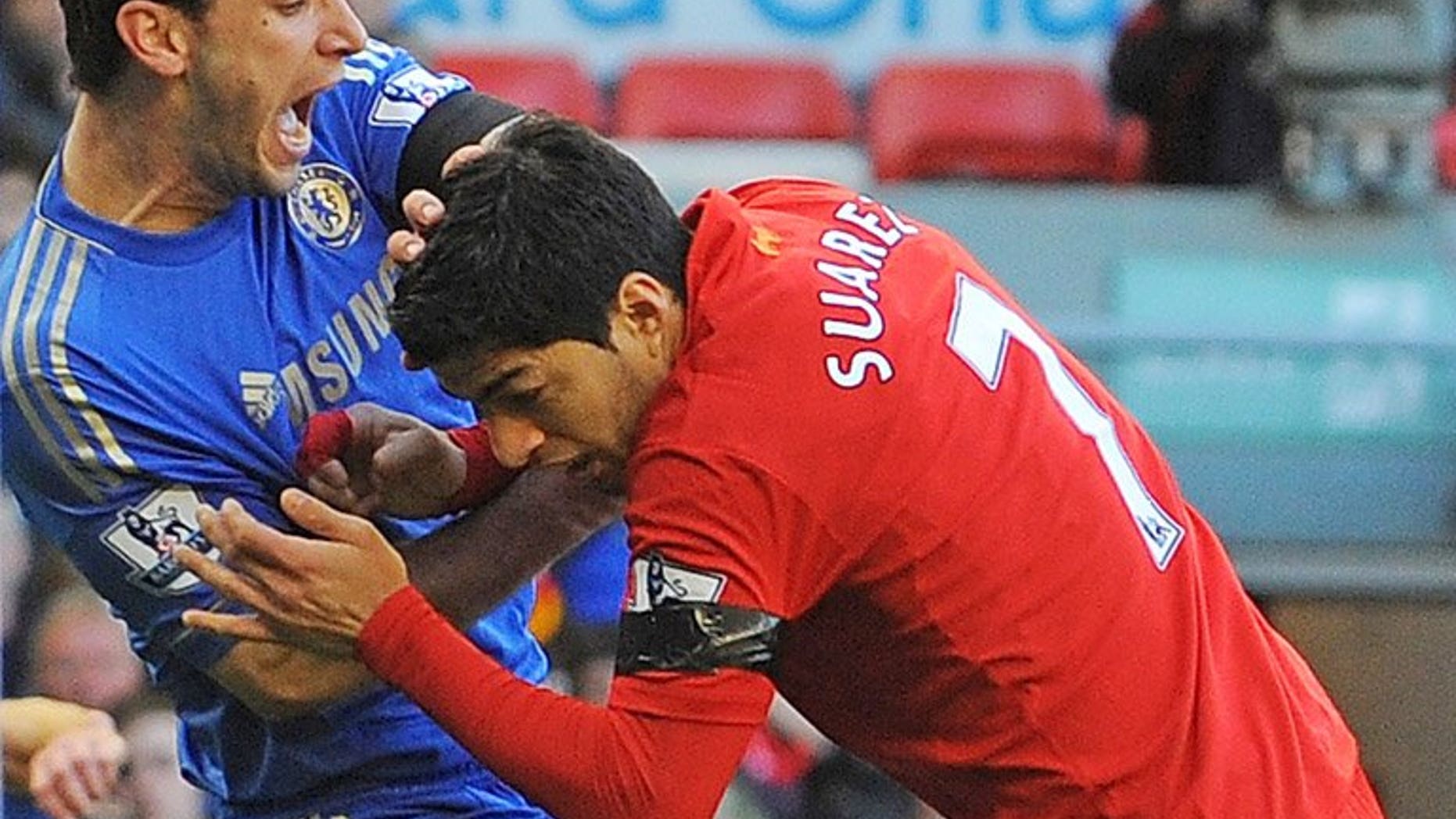 MELBOURNE, Victoria (AFP) – Liverpool captain Steven Gerrard revealed Wednesday he has been working to convince Luis Suarez to remain at the club as Arsenal reportedly upped their bid for the Uruguay striker to ??40 million ($61 million).
Suarez, 26, has made clear he is keen to move to a team playing Champions League football, although he joined his teammates in Melbourne this week in what manager Brendan Rodgers called "great spirits".
The Gunners had already had a ??30 million bid rejected and came back Tuesday with an extra ??10 million and one pound, the BBC reported.
Under the terms of Suarez's deal, the club are duty bound to consider any offer for him in excess of ??40m, but Liverpool appear determined to keep their star asset and again reportedly turned down the bid.
Gerrard said he had been talking to Suarez since he arrived on Sunday from Montevideo and continued to remind him that there is "a lot of love" for him from the club, the players and the fans.
"He is still a Liverpool player," the club captain told The Australian newspaper as he prepared for Liverpool's pre-season warm-up against Melbourne Victory Wednesday.
With the firebrand Suarez having only just started training, it is not known how big a role he will play in the 95,000 sold-out friendly at the Melbourne Cricket Ground.
But if he takes the field it will be the first time for Liverpool since biting Chelsea's Branislav Ivanovic. Suarez was suspended for 10 games over the incident and will miss the start of the Premier League season as a result.
Asked earlier this week whether he expected Suarez to remain at Liverpool, Rodgers said: "Yes, very much so."
The manager added he was relaxed about the Suarez speculation, saying "the bottom line is he is employed by the club".
"He's an integral part of the squad. He's arrived in great spirits," he told Australian media on Monday, and that no offer had come close to his value.
Asked what Suarez's value was, Rodgers replied: "I didn't say we would sell him. I said that every player has a value and a worth. Doesn't mean you've got to sell them."