Gerrard extends Liverpool love affair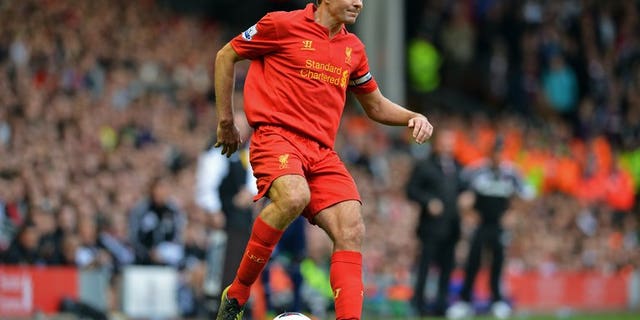 LIVERPOOL (AFP) – Liverpool captain Steven Gerrard on Monday signed a new two-year contract extension with the only club he has ever played for, an Anfield statement announced.
The 33-year-old England captain, whose previous deal was due to expire at the end of the 2013/2014 season, told liverpoolfc.tv: "I think everyone knows what it means to me.
"I've been here that long and so to extend, it's a big day for me and I'm really happy for myself and my family. It's great news."
Gerrard, who made his Anfield debut in 1998, added: "It lets me know the club thinks an awful lot of me and want me here.
"I'm glad it's all done and it's happened at the right time before the season, so I can just focus on playing as well as I can."
Liverpool managing director Ian Ayre described the news as "fanstastic".
"He is -- and always has been -- such a big part of Liverpool Football Club," said Ayre.
"Particularly in this day and age, it's rather unique to find a local player who has given his whole career to his club.
"We've said what we'll do in two years' time is review it again and see how happy Steven is. We seem to always be happy with him, so hopefully we'll just continue in that vein."
Gerrard, who counts a Champions League win among his numerous honours, flirted with a move away from Merseyside in 2005 when he requested a transfer and was set to join Chelsea only to retract it and stay put at Anfield.
The veteran midfielder put pen to paper on his latest contract at Liverpool's Melwood training ground on the day Arsenal were reported to have renewed their interest in Liverpool striker Luis Suarez.
After a previous ??30 million ($45 million, 34.7-million-euro) bid was rejected the Gunners are believed to have returned to the negotiating table with an increased offer of ??35 million for a player Liverpool value at ??40 million.