Germany's Merkel 'optimistic' as new coalition talks begin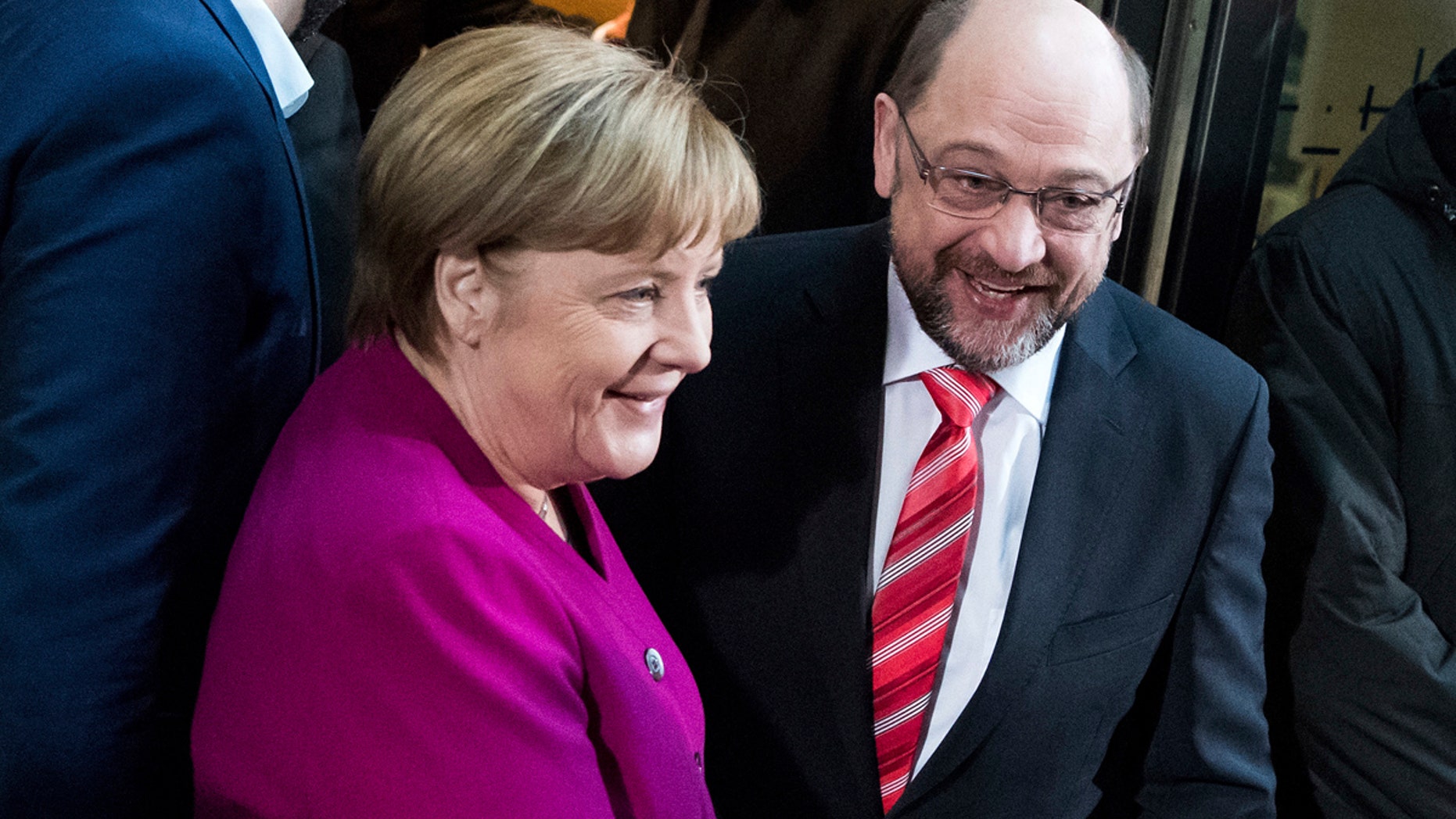 Embattled German Chancellor Angela Merkel says she's optimistic about forming a coalition government with the center-left Social Democrats after months of uncertainty following the country's federal elections.
Talks between the country's two major political parties -- Merkel's Christian Democrat alliance (CDU/CSU) and the Social Democratic Party (SDP) -- to form a new ruling coalition restarted in Berlin on Sunday.
"I think we can do it. We will work very quickly, very intensively. That's what we set out to do," Merkel told reporters, according to the BBC.
"I am optimistic about these talks, but I also know that there is a lot of work ahead of us in the coming days. We are willing to take on the work," she added.
GERMANY, TURKEY TAKE SMALL STEPS TO RESTORE FRIENDLIER TIES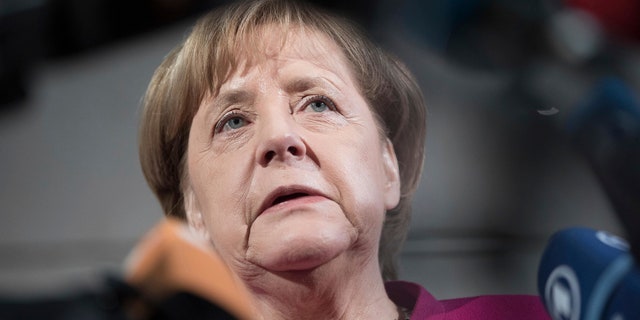 Merkel's attempt to form a ruling three-way coalition with the Free Democrats and the Green Party failed in November -- as the parties seemingly could not agree on issues of immigration, taxes, infrastructure, health care and the future of the European Union.
The Social Democratic Party's poll ratings are down and some critics argue that it has abandoned core principles in a bid for power with Merkel.
"We are willing to take on the work."
SDP leader Martin Schulz said on Sunday he wanted to bring Germany up to date in education policy, housing investment and infrastructure.
The foundations had to be laid for years of prosperity so that Germans could live in safety and democracy, Merkel told the BBC.
The German chancellor is facing pressure from conservatives, who claim she has driven voters toward the far-right Alternative for Germany, which is now represented in the country's parliament for the first time ever.