Germany: Turkey must answer reports of election fraud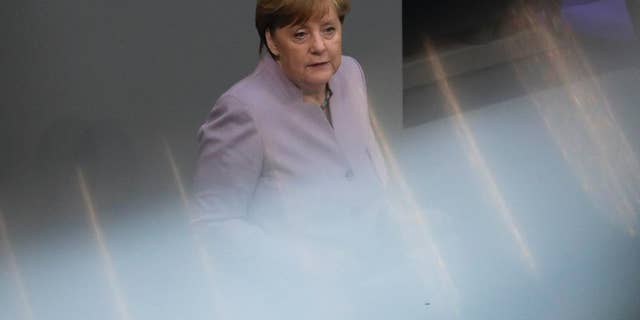 NEWYou can now listen to Fox News articles!
BERLIN – Chancellor Angela Merkel says Germany is closely watching to see how Turkey will respond to reports from international election monitors who noted a series of irregularities in a referendum to increase powers for President Recep Tayyip Erdogan.
Organization for Security and Cooperation in Europe monitors found many votes could have been manipulated in the close vote that went in Erdogan's favor.
Merkel told Parliament on Thursday that the Turkish government "must answer the questions" raised.
"We will follow very closely how Turkey deals with the reports," she said.
She also accused Turkey of holding journalists without grounds, "as is apparently the case with Deniz Yucel," a German-Turkish reporter detained earlier this year.
Merkel says Germany will talk with EU partners about "which precise consequences are appropriate and at what time."