Germany trusts Greece to fulfill terms of bailout deal, finance minister says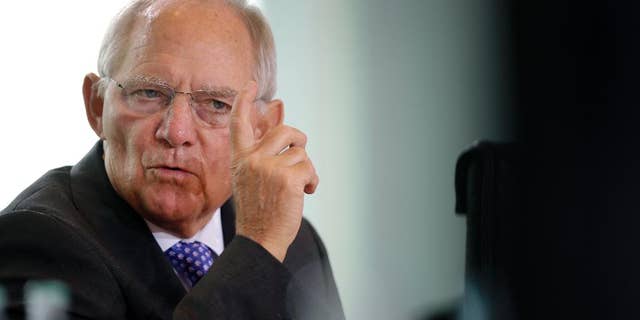 BERLIN – Germany's finance minister says he trusts Greece's current government to fulfill the conditions for the bailout deal, but also made clear the country would not receive any further money if it didn't.
German Finance Minister Wolfgang Schaeuble told German newspaper Bild am Sonntag Sunday that "I trust them to implement the needed measures ... and to ultimately fulfill its obligations."
At the same time, Schaeuble warned that if Greece did not fulfill the demands laid out by the eurozone finance ministers in a four-month bailout plan, "there will be no more aid."
He also said it remains to be seen whether Greece needs more aid after the end of the current bailout plan, adding that "no matter what's going to happen, we will set very strict standards."