Germany rejects idea of sanctions on Schroeder over Russia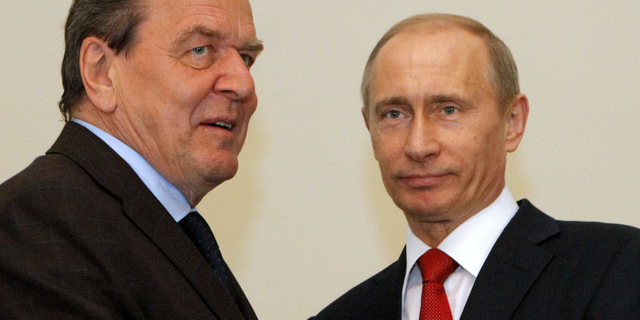 BERLIN – Germany's government is rejecting the idea that former Chancellor Gerhard Schroeder should face sanctions over his links to Russian business and to President Vladimir Putin.
Schroeder was close to Putin as chancellor and became involved with a Russian-German gas pipeline project shortly after leaving office in 2005. Last year he was named chairman of Russian state oil giant Rosneft, drawing criticism from Chancellor Angela Merkel.
A Wall Street Journal article Saturday questioned why Schroeder hasn't been targeted by sanctions. On Monday, Germany's Bild daily quoted Ukrainian Foreign Minister Pavlo Klimkin as saying: "Schroeder is the most important lobbyist for Putin worldwide. So it should be examined how the EU can act here."
Merkel spokesman Steffen Seibert said Monday: "The German government and chancellor see no reason to consider such things."