Germany orders biggest evacuation since WWII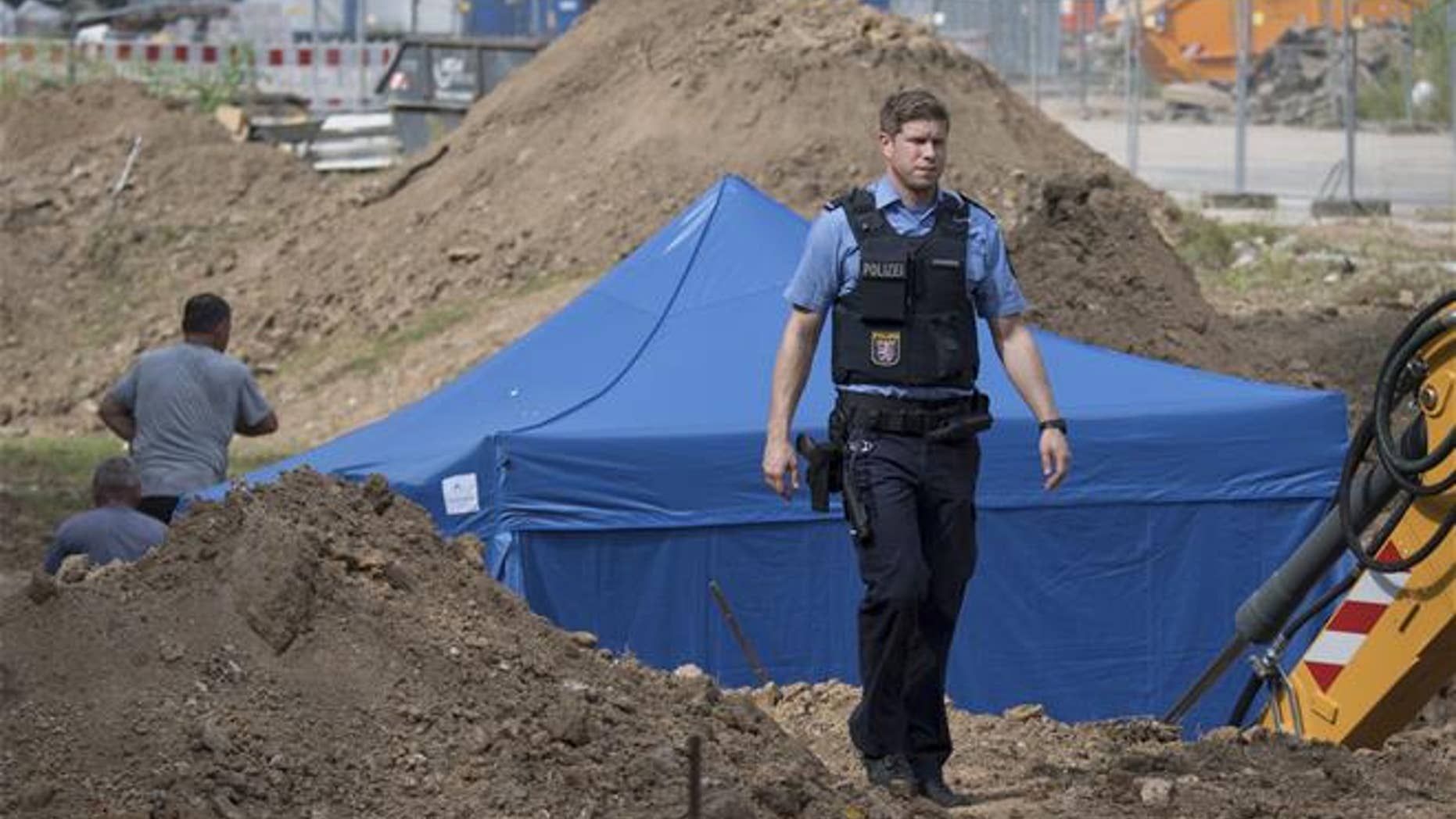 The US and UK blanketed Germany with at least 1.3 million tons of bombs during World War II, and as much as 10% of that never exploded, with the Smithsonian reporting in 2016 that more than 2,000 tons of unexploded munitions are found in the country annually.
That would make the discovery of an unexploded bomb in Frankfurt relatively unsurprising—if not for its sheer size. The 2-ton bomb is an HC 4000 and has the ability to impact buildings more than half a mile away, hence its nickname, per the Local: "Wohnblockknacker," or "blockbuster." Its discovery has spurred what Deutsche Welle reports is the biggest evacuation since the end of WWII: Some 70,000 people, or roughly 10% of the city's population, will need to leave their Frankfurt homes on Sunday.
"Due to the large size of the bomb, extensive evacuation measures must be taken," the Local quotes police as saying. The bomb was uncovered Tuesday during construction work on Wismarer Strasse, which is near the city center, reports the AFP; the German Federal Bank and two hospitals fall within the evacuation area.
The previous largest evacuation occurred last Christmas Day in Augsburg, when more than 54,000 had to evacuate. The Smithsonian describes German bomb-disposal squads as "among the busiest in the world," and notes it can be a deadly occupation: 11 bomb technicians lost their lives between 2000 and 2016.
(This prison was evacuated this summer after a 500-pound bomb was found.)
This article originally appeared on Newser: Germany Orders Biggest Evacuation Since WWII