German spy agency employee reportedly arrested over Islamist comments, sharing agency material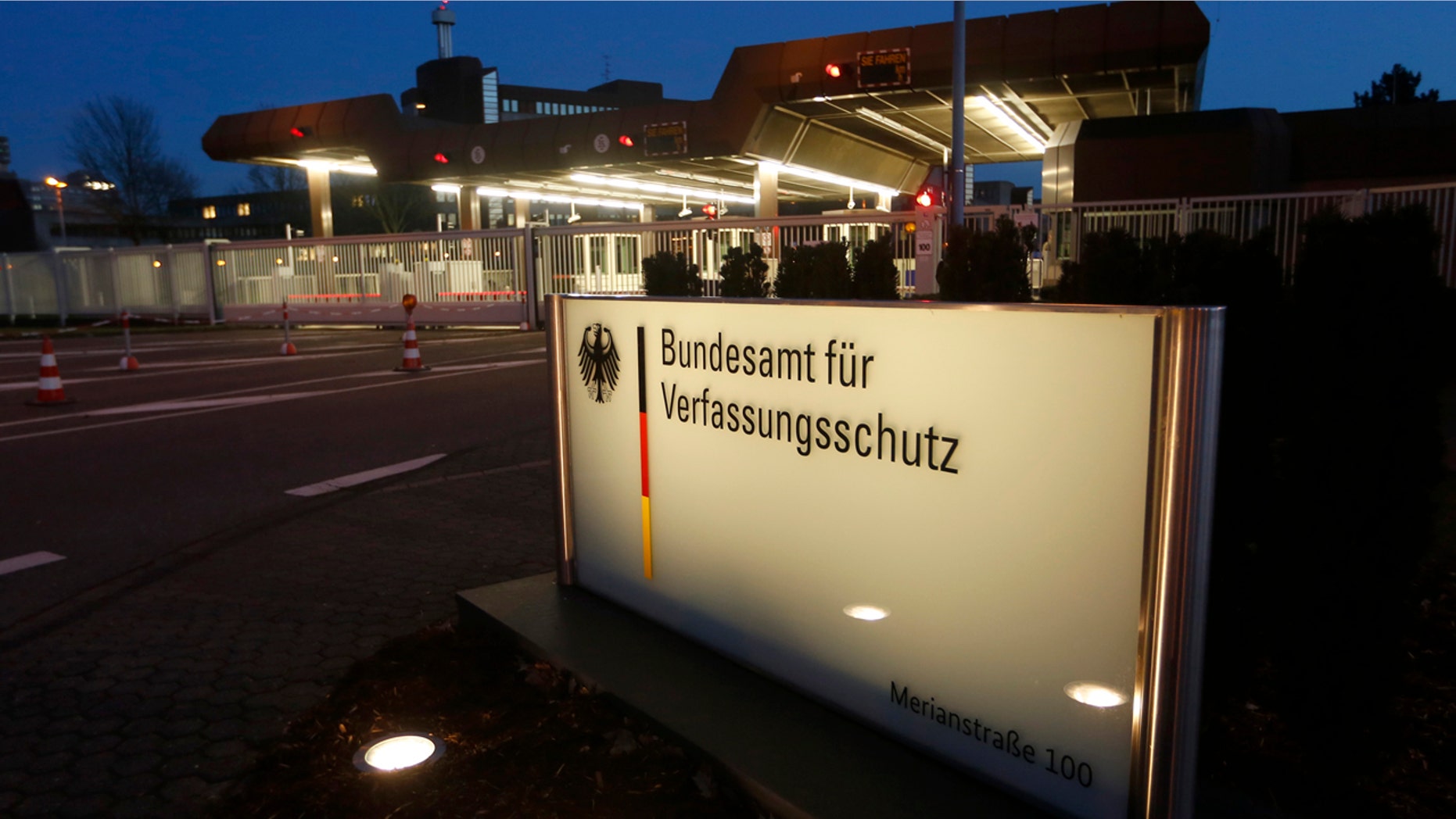 A German citizen employed by the country's domestic intelligence agency was arrested Tuesday for allegedly making Islamist declarations on the internet and sharing internal material, Reuters reports.
A spokesman the Federal Office for the Protection of the Constitution, known as BfV, did not confirm a report in Die Welt newspaper that the 51-year-old employee had planned to explode a bomb at the agency's central office in Cologne or provide details on the man's position at the agency.
"There is no evidence to date that there is a concrete danger to the security of the BfV or its employees," the spokesman told the news agency.
The BfV said the man had previously not attracted any attention and "behaved inconspicuously during his employment process."
"The man is accused of making Islamist statements on the Internet using a false name and of revealing internal agency material in Internet chatrooms," the spokesman told Reuters.
The BfV is Germany's domestic intelligence agency while its counterpart, the Federal Intelligence Service (BND), deals with foreign intelligence.
Authorities in Germany have increased their surveillance of individuals after two attacks in July that ISIS claimed responsibility for.
There are an estimated 40,000 Islamists in Germany, including 9,200 ultra-conservative Islamists known as Salafists, Hans-Georg Maassen, the head of BfV, told Reuters in an interview in early November.
"We remain a target of Islamic terrorism and we have to assume that Islamic State or other terrorist organizations will carry out an attack in Germany if they can," he told the news agency.