German man, 95, accused of being accessory to murder of 36,223 people at Nazi death camp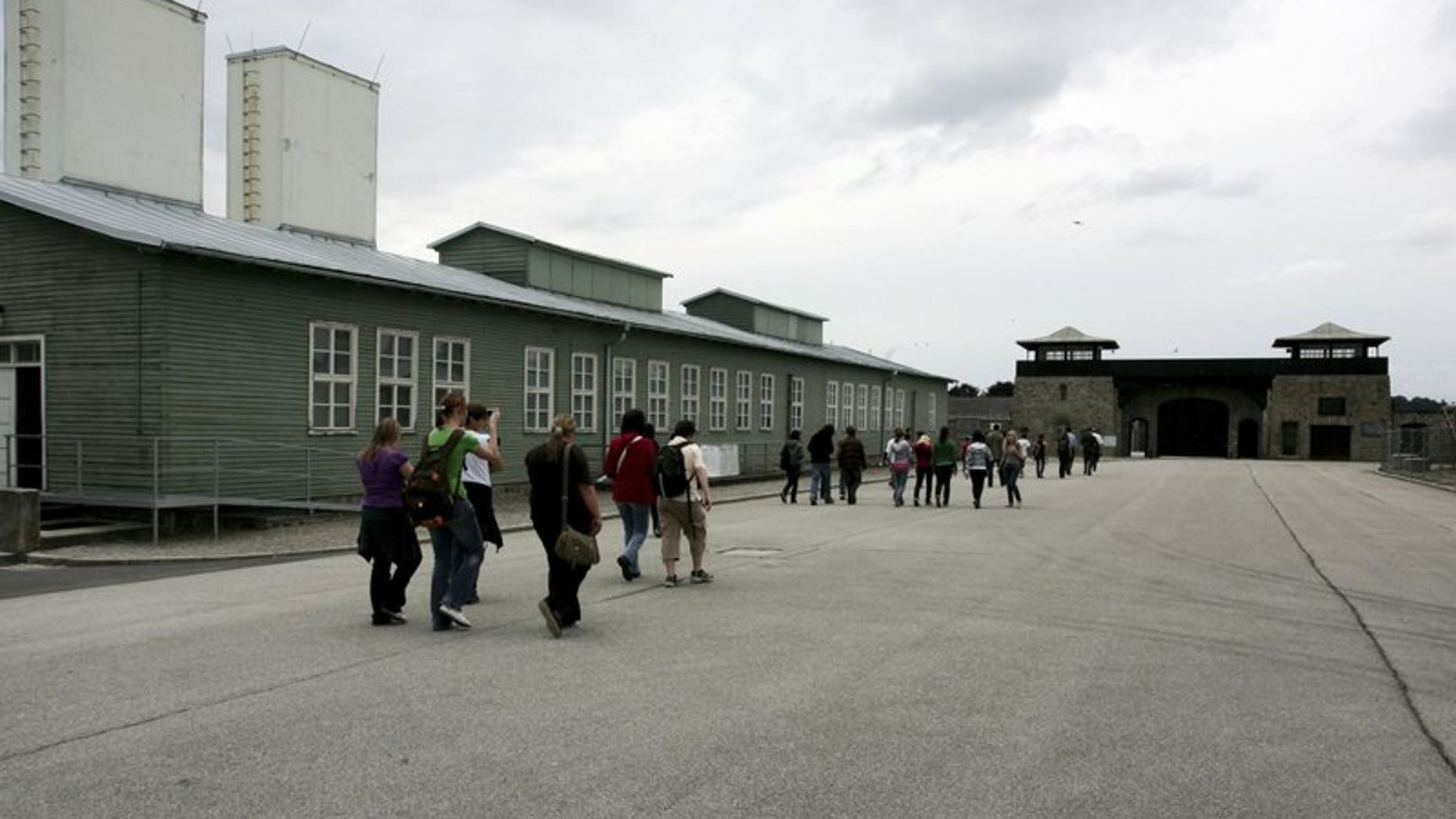 A 95-year-old German has been accused of being a guard at an Austrian Nazi death camp and charged with being an accessory to the murder of tens of thousands of people.
German prosecutors alleged that the man, identified only as Hans H due to legal reasons, has been an SS guard at Mauthausen death camp between mid-1944 to early 1945 and was part of the killing operation.
At least 100,000 were killed in Austria's largest Nazi death camp, with Hans H accused of being an accessory to the murder of 36,223 people, the BBC reported.
The prosecution said Hans H served in a Nazi SS unit and was aware of "all the killing methods as well as the disastrous living conditions of the incarcerated people at the camp."
"With his service as a guard he aided or at least made easier the killing of many thousands of inmates," prosecutor Martin Steltner said, adding that the suspect denies the charges.
FORMER NAZI SS CAMP GUARD, 94, GOES ON TRIAL IN GERMANY
"With his service as a guard he aided or at least made easier the killing of many thousands of inmates."
The Mauthausen death camp held around 190,000 people during the Second World War, with many people dying to due to slave labor, getting shot or gassed, and malnourishment.
The World Holocaust Remembrance Center, Yad Vashem, said 38,120 Jews died at the camp.
Hans H is the latest German to face prosecution for the alleged participation in the Nazi crimes.
Johann Rehbogen, 94, went to trial earlier this month after being accused of being complicit in mass murder in the Stutthof camp.
FORMER SS GUARD TESTIFIES HE WAS AWARE OF CAMP CONDITIONS
Another 94-year-old former SS guard was also accused aiding and abetting mass murder at Auschwitz-Birkenau. A German court is yet to determine whether to go to trial.
In the past, former guards of death camps avoided charges, but after the 2011 conviction of of John Demjanjuk, who was a guard at the Sobibor death camp in occupied Poland, it untied the hands of the authorities.
The conviction opened the possibility for prosecutors to go after other guards for the crime of being part of a death-camp operation rather charging them with directly taking part in mass murder.
The Associated Press contributed to this report.