German investigators say painting from late art dealer's collection likely looted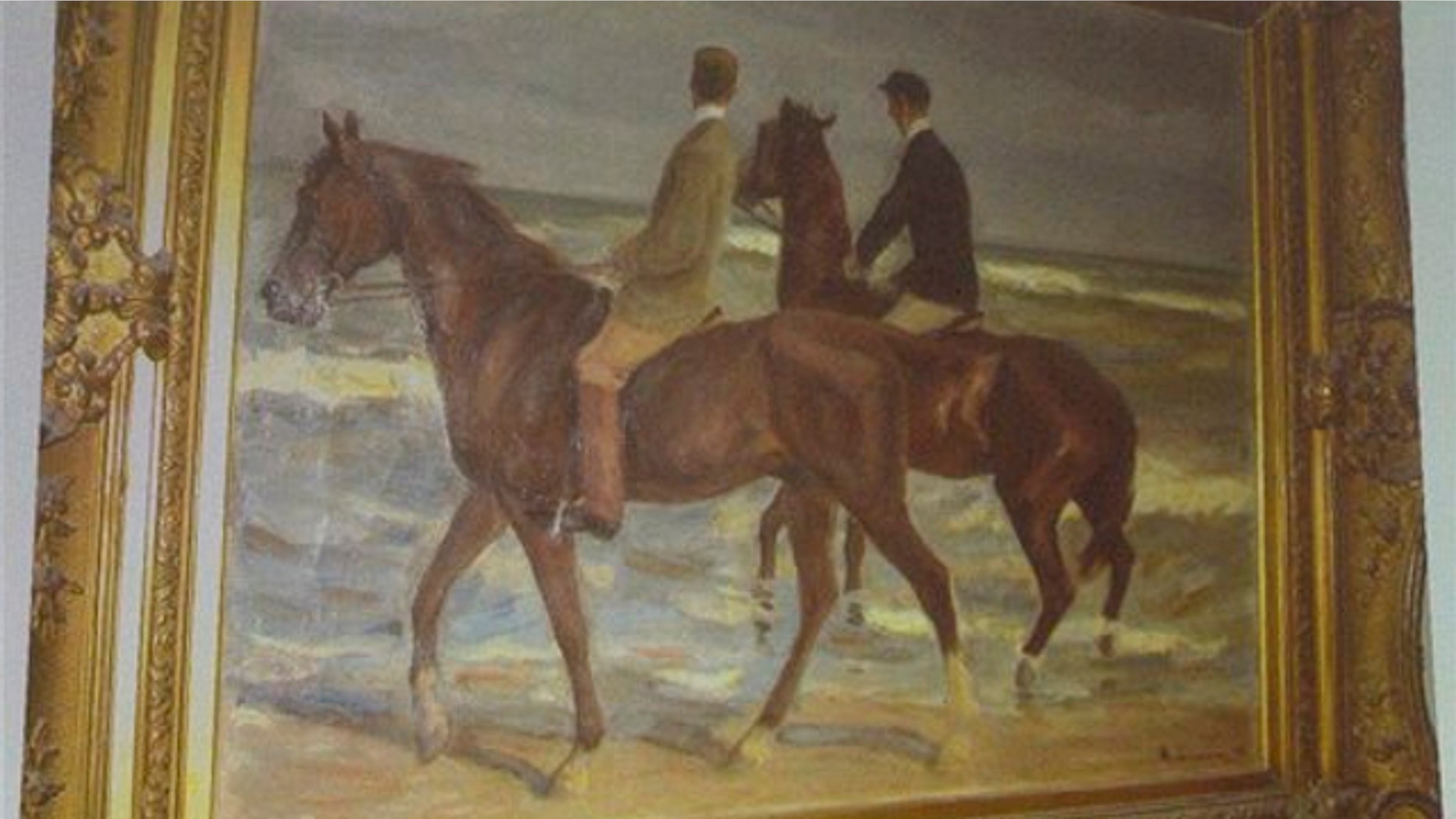 BERLIN – Investigators say they have determined a second painting that was part of a massive trove of art found in the Munich apartment of late collector Cornelius Gurlitt was stolen by the Nazis from its Jewish owner.
Experts said in a release late Monday that Max Liebermann's "Two Riders on the Beach" was "with high probability" seized from businessman David Friedmann and rightfully belongs to his descendants.
Authorities disclosed in November they had seized 1,280 works from Gurlitt's apartment while investigating him for tax evasion. He had inherited the collection from his art-dealer father, who traded in works confiscated by the Nazis.
Gurlitt died in May, a month after he reached a deal with the German government for the works to be examined and those looted by the Nazis returned.