German intel to monitor anti-government 'Reich citizens'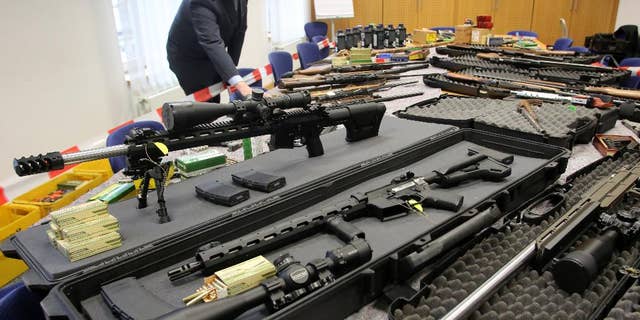 BERLIN – Germany's top security official says the country's domestic spy agency has started monitoring the so-called Reich Citizens' Movement, whose members have shown an increasing tendency toward violence.
Police recently raided the homes of several self-styled Reich citizens to seize weapons. In one case a man opened fire on police, fatally wounding an officer.
Interior Minister Thomas de Maiziere told Parliament on Tuesday that he has asked the domestic intelligence services to put the movement under "collective surveillance."
Officials say the Reich Citizens' Movement, which has been compared to the U.S. sovereign citizen movement, is extremely diverse but its adherents share a fundamental rejection of the post-war Federal Republic of Germany and its laws.
Authorities estimate that there are several thousand "Reich citizens" in the country of some 80 million.