German Chancellor's new namesake: a refugee baby from Ghana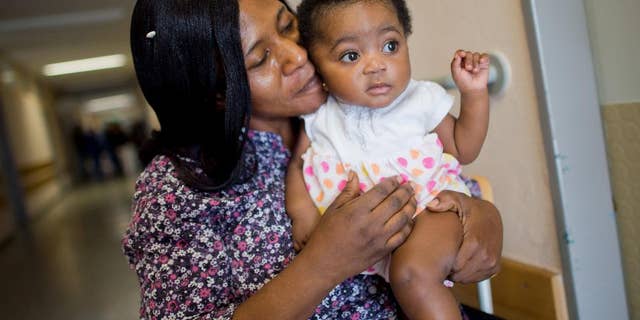 BERLIN – German Chancellor Angela Merkel has a new namesake: a refugee baby from Ghana.
The German news agency dpa reported Thursday that the baby Angela Merkel Ade was born on Feb. 2 and lives with her mom and 730 other asylum seekers in a former hospital that was turned into a refugee shelter in Hanover.
Angela Merkel's 26-year-old mother Ophelya Ade was quoted as saying that she chose this name for her daughter because the German chancellor "is a very good woman, I like her."
Rules for name giving in Germany are very strict, and last names cannot usually be used as first or middle names. City spokesman Alexis Demos couldn't immediately tell The Associated Press why Angela Merkel was accepted as a first name.