German bank robbery, hostage-taking ends without bloodshed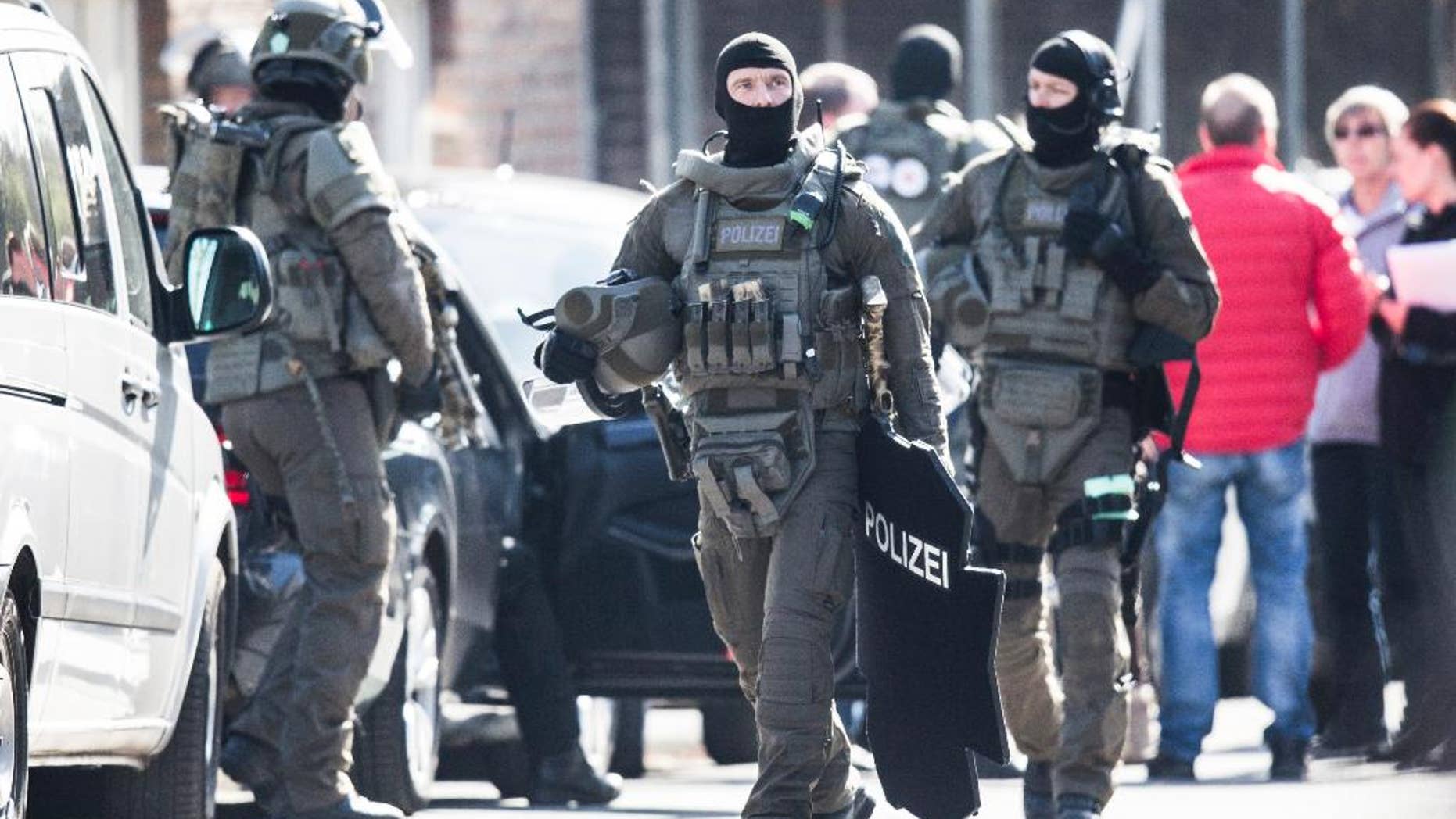 BERLIN – Police say a hostage situation after what appears to be a botched bank robbery in western Germany has ended without bloodshed.
Police said they were alerted to a possible bank robbery in the city of Duisburg at 8:40 a.m. (0740 GMT) Thursday, with hostages inside the bank.
At about 11 a.m. a bank employee was released and was able to give the police more information. A SWAT team stormed the bank at about 11:30.
They found a bank employee bound but uninjured, but no robbers inside.
They say two men were taken into custody outside, near the bank, but that authorities are still trying to clarify if they were involved.
They're also searching for a red car that was seen in the area shortly before the initial alarm was received.