German authorities left violent man alone with kids; he killed 2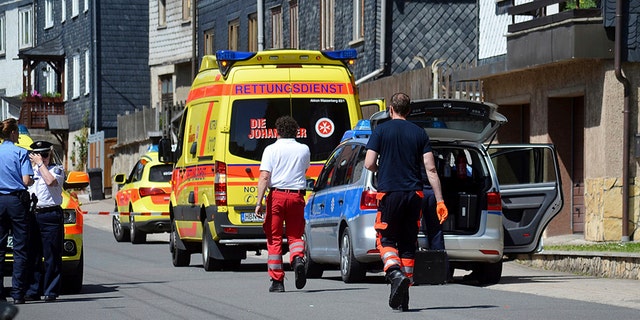 NEWYou can now listen to Fox News articles!
BERLIN – Authorities in Germany say they saw no reason to take a woman's three children into care after her husband beat her so badly she needed hospital treatment.
Two days later the woman came home to find he had stabbed their young sons, killing two and seriously injuring the third.
STUDENT WHO WRITES ON RACIAL TENSION SUSPENDED OVER YEARBOOK
Local authorities said Friday they are looking into possible failings by child protection services in a case that has shocked Germany.
Prosecutor Anette Schmitt-ter Hell said police called to deal with the domestic violence incident Tuesday in the small town of Altenfeld decided not to remove the children, aged 1 to 4, "because the violence was only directed at the mother."
Prosecutors plan to charge the suspect, identified by German media only as 27-year-old Christian S., with two counts of murder.