German airline Lufthansa strikes enter third day; hundreds of flights canceled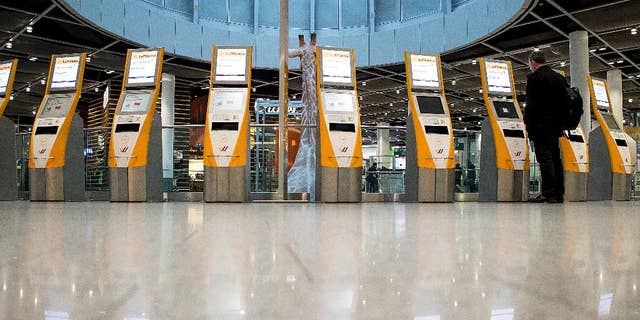 BERLIN – Lufthansa has canceled hundreds more flights as pilots at Germany's largest airline went on strike for the third consecutive day in an increasingly acrimonious labor dispute.
Nearly 800 short- and medium-haul Lufthansa flights were canceled Friday, including 90 related to an Italian air traffic controllers' strike, and the Vereinigung Cockpit union said it would target long-haul flights Saturday.
The dispute centers on a plan to cut transition payments for pilots wanting to retire early, which the union wants to retain.
Union spokeswoman Ilona Ritter says they're willing to negotiate but it would "require Lufthansa to demonstrate a serious will" to resolve the dispute.
Lufthansa, meantime, says it already presented a better offer this month, and that by escalating the strikes the union "is moving itself farther away from a solution."