George Zimmerman's shooter says he acted in self-defense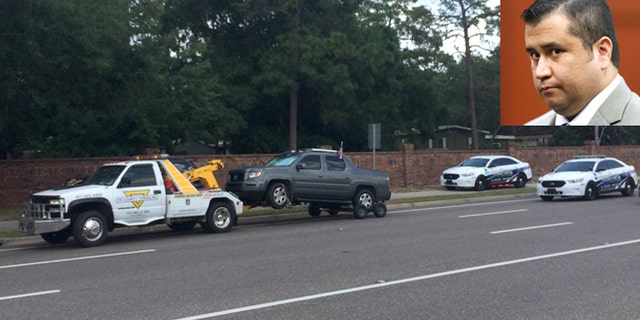 The man who shot and slightly injured George Zimmerman in a road rage incident is saying he acted in self-defense.
"I saw a gun and so I shot George Zimmerman," the man reportedly told a bystander who called 911 at the shooter's request.
The shooting took place Monday afternoon in the Orlando suburb of Lake Mary.
The bystander said Matthew Apperson looked "visibly shaken" and came up to him screaming, "Please call 911. ... I just shot George Zimmerman."
Police later recovered a handgun from Zimmerman's truck, and two from Apperson's.
"He simply maintained that he acted in self-defense," Apperson's attorney Mark NeJame said Tuesday. "We see everything to suggest that that is correct," he added.
However, Zimmerman's camp is denying he even showed him a gun.
"George absolutely denies having shown it, waved, displayed, pointed it," attorney Don West said.
Authorities said Zimmerman did not return fire and flagged down a local officer about the same time Apperson asked the bystander to call 911.
West said Zimmerman, 31, was driving into a retail center when a car came up behind him, flashing its lights and honking. When Zimmerman tried to leave, West said, Apperson fired a shot through the passenger window.
Zimmerman was briefly hospitalized and released a short time later.
Last September, Apperson said Zimmerman threatened to kill him, asking "Do you know who I am?" during a confrontation in their vehicles. Apperson decided not to pursue charges and police officers were unable to move forward without a license plate number or witnesses.
"I explained to Matthew that without the tag, witnesses, and/or clear video identifying the driver as George Zimmerman, it might be difficult to prove the alleged suspect was in fact Zimmerman," the Lake Mary police officer wrote in a report last September.
Zimmerman was acquitted in the February 2012 shooting death of Trayvon Martin, an unarmed black teenager, in a case that sparked protests and a national debate about race relations. The Justice Department later announced it was not bringing a civil rights case against Zimmerman.
The Associated Press contributed to this report.
Like us on Facebook
Follow us on Twitter & Instagram