George Zimmerman's Attorney Says No to Immunity Hearing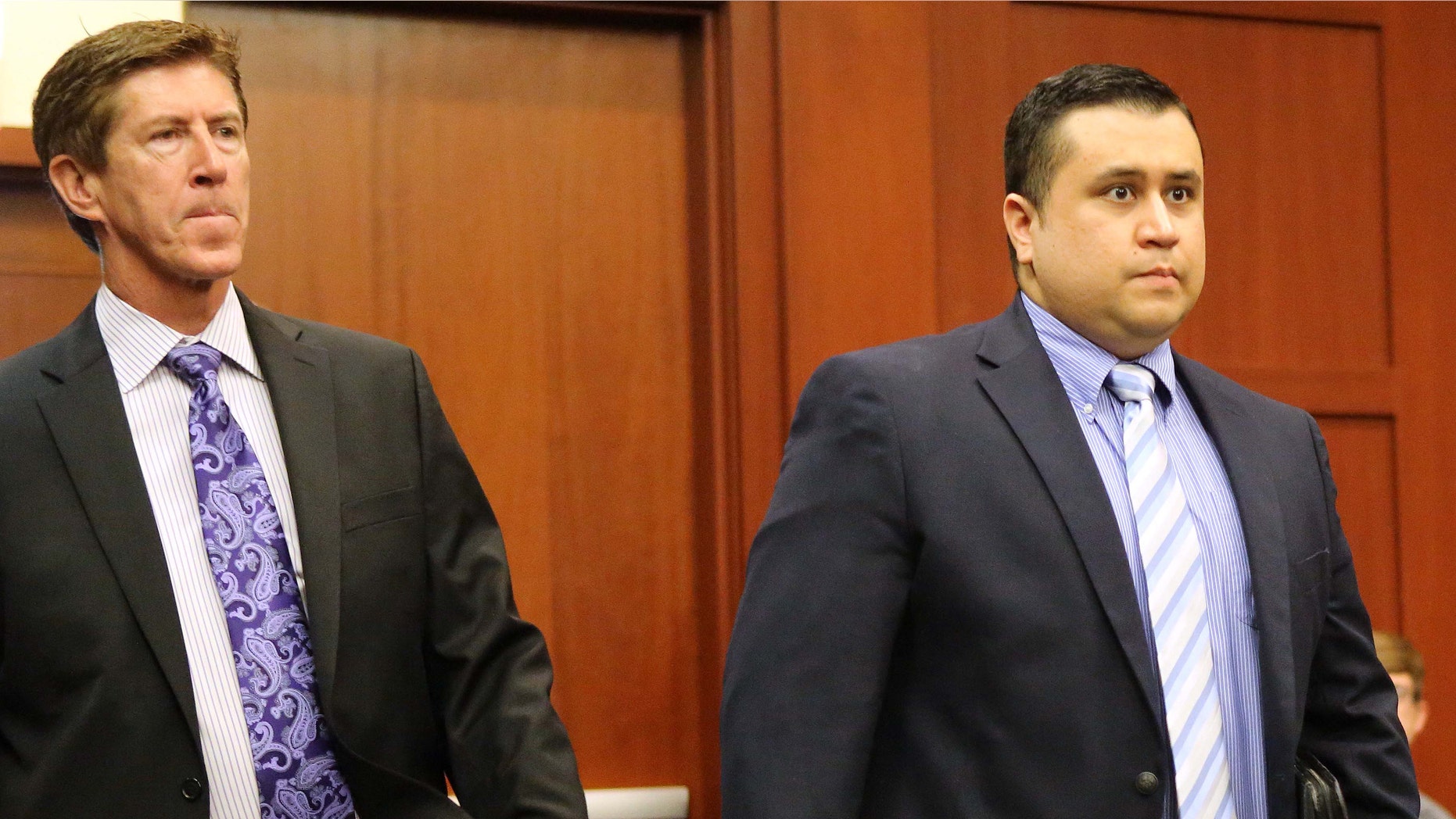 SANFORD, Fla. – The attorney for George Zimmerman told a judge he won't need the two weeks previously set aside for an immunity hearing under the state's controversial self-defense law.
Instead, defense attorney Mark O'Mara is hoping to fold the issue into the trial this summer.
O'Mara told Judge Debra Nelson Tuesday she could free up the final two weeks in April that she had set aside for George Zimmerman's immunity hearing, even though the attorney hasn't made a final decision on whether to request such a hearing.
O'Mara has previously said he hoped to wrap the issue into Zimmerman's second-degree murder trial for the fatal shooting of Trayvon Martin that is scheduled for June 10. He said that could still possibly happen and the judge has said she is open to it.
"I haven't made that decision yet," O'Mara said. "The real focus is going to be on getting ready for a jury trial. As you know, I've been counting. We're only at 96 days right now. So that only that only gives us time to really get ready for one hearing. And that's going to be a jury trial where he gets acquitted. So that's my plan."
A judge would have sole discretion in an immunity hearing to decide if Zimmerman is exempt from culpability in the shooting. A jury would make the determination in the murder trial.
Lead prosecutor Bernie de la Rionda declined comment on any specifics of the case, but did say he was "bewildered" about whether or not the defense intended to have a "stand your ground" hearing.
"My job is to try the case in the court," he said. "We'll let the witnesses speak when they tell the truth, under oath in a courtroom and let the evidence speak for itself."
Zimmerman, a 29-year-old former neighborhood watch leader, maintains he shot the 17-year-old Martin in self-defense only after they got into a fight in February 2012.
Prosecutors contend that he followed Martin and may have racially profiled the black teenager. Zimmerman's father is white and his mother is from Peru. Zimmerman has pleaded not guilty.
O'Mara said their options are still very fluid right now, but the defense team is putting its energy into trial because of finite funds and the judge is holding firm to the June trial date.
He said he thinks a jury verdict might also be more calming to the intense fervor around this case.
"We decided to focus on the idea that George wants to have a jury of his peers decide his case. And it's gonna be, I think, a more accepted result for everyone who has to accept the result — that he gets an acquittal at trial," O'Mara said. "More so than an immunity hearing given by a judge."
The defense did seem to get a boost Tuesday when the prosecution revealed that a teenage woman, known as Witness 8, told the prosecution she "misrepresented" herself when she said in a previous interview that she didn't attend Martin's funeral because she was in the hospital.
This is the same witness who said in a recorded interview with the attorney for Martin's parents last March that she was on the phone with him when he encountered Zimmerman the night he was killed.
She claims Martin said during that conversation that someone was following him and that she also heard a brief exchange between him and someone before the phone was cut off. Martin was shot shortly afterward.
O'Mara said he wanted to wait and take her deposition later this month before commenting on whether her credibility could be an issue at trial.
"The state did what it was supposed to do and let us know there was a problem with their witness. We now know it and have an opportunity to talk to her," he said. "Credibility is always an issue with any witness. And if it rises to the level where it is evidentiary, then we'll go from there. And if it doesn't rise to that level, we deal with it."
Based on reporting by the Associated Press.
Follow us on twitter.com/foxnewslatino
Like us at facebook.com/foxnewslatino