General Motors India recalls 114,000 cars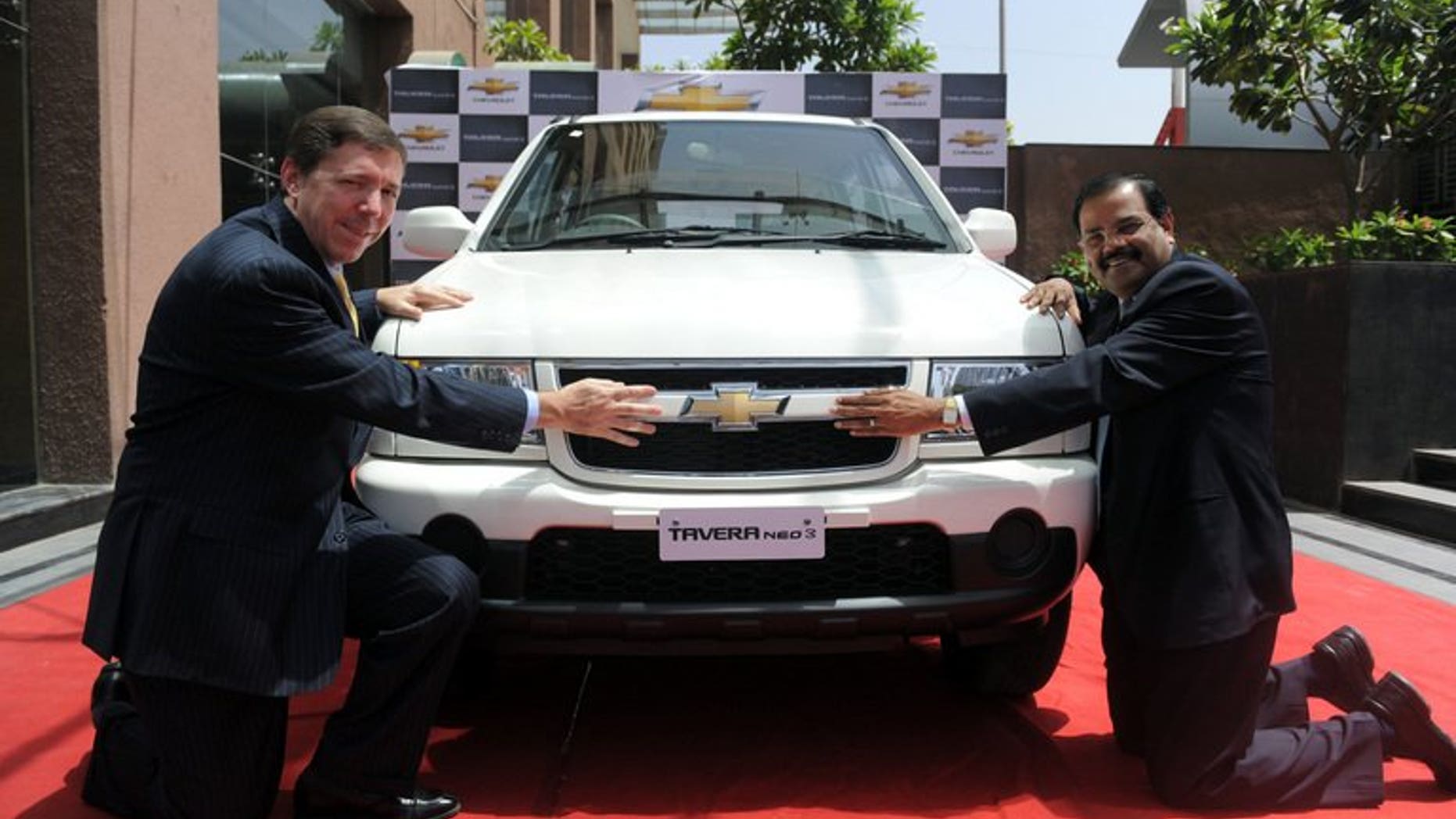 NEW DELHI, Delhi province (AFP) – General Motors India announced Wednesday it was recalling 114,000 models of its Chevrolet Tavera compact car in one of the country's biggest such operations.
The vehicles, sold between 2005 and 2013, have been recalled due to "an emissions issue involving the Tavera BS3 and an issue with the Tavera BS4 meeting certain specifications", a statement said without elaborating.
"The issues are not safety-related," it added.
The company has stopped producing and selling both models, but will resume production once it gets regulatory approval for its proposed solution to the issues troubling them.
GM said it would repair the vehicles free of charge at any of its 280 dealerships across India.
The Tavera BS3 and BS4 models are both diesel-powered vehicles, with a starting price of 689,553 rupees ($11,665).
US auto giant Ford announced last August that it was recalling at least 111,000 vehicles in India to check for potentially faulty parts that could cause breakdowns or fires.