Gay rights campaigner tortured and killed in Cameroon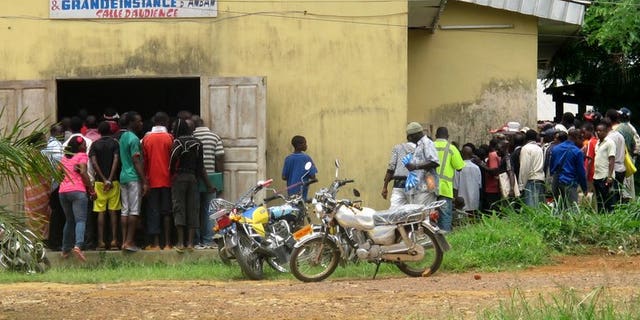 NEWYou can now listen to Fox News articles!
LIBREVILLE (AFP) – A gay rights campaigner in Cameroon was found dead in his Yaounde home after being tortured, Human Rights Watch said on Tuesday.
Eric Lembembe's body was discovered in the capital on Monday and his body showed he had been extensively tortured, the group said in a statement.
"Friends of Lembembe found his body on Monday evening. According to one of his friends his neck was broken and his face, hands and feet were burned with an iron," the statement said.
The organisation referred to the incident as "murder" and called on the authorities to carry out a "thorough" investigation.
They said Lembembe was found after worried friends had been unable to contact him by phone.
The front door to his house was padlocked on the outside but they could see his body through a window and called the police, who broke down the door.
Lembembe, who was executive director of the Cameroonian AIDS Foundation, was an outspoken advocate of gay rights in a country where homosexuality is punishable by up to five years in prison.
He was a "close associate of HRW", the group added.
Non-governmental organisations have regularly denounced the arrest and imprisonment of homosexuals in Cameroon, as well as the threats received by those who try to defend their rights.
The latest incident comes just weeks after an arson attack on a charity providing help to homosexuals with HIV.
In October 2012, Michel Togue, a lawyer known for defending homosexuals revealed that he and a fellow lawyer, Alice Nkom, had received death threats. His office had also been burgled and legal papers and a computer stolen
Togue told AFP that he had also received a chilling text message, which read: "Mr Togue, choose which of your children we will turn into a fag like you. Then you will know what defending them brings ... and not even the intervention of white fags will save them."